FEATURED PRODUCT - MARCH 30, 2018
---
What is the history behind our Quartz Bracelet?
Our Quartz Bracelet was originally designed in February 2016 and has grown to be a staple piece for Kinsley Armelle. When designing the bracelet, Crystal (KA Founder & Creative Director) wanted an elegant, simple design with a natural element. She chose to use quartz because she loved the roughness of the natural stone set against the smooth finish of a gold setting. Quartz crystal formation is never consistent or the same so the attributes of each individual crystal determine their formation making each and every bracelet truly unique.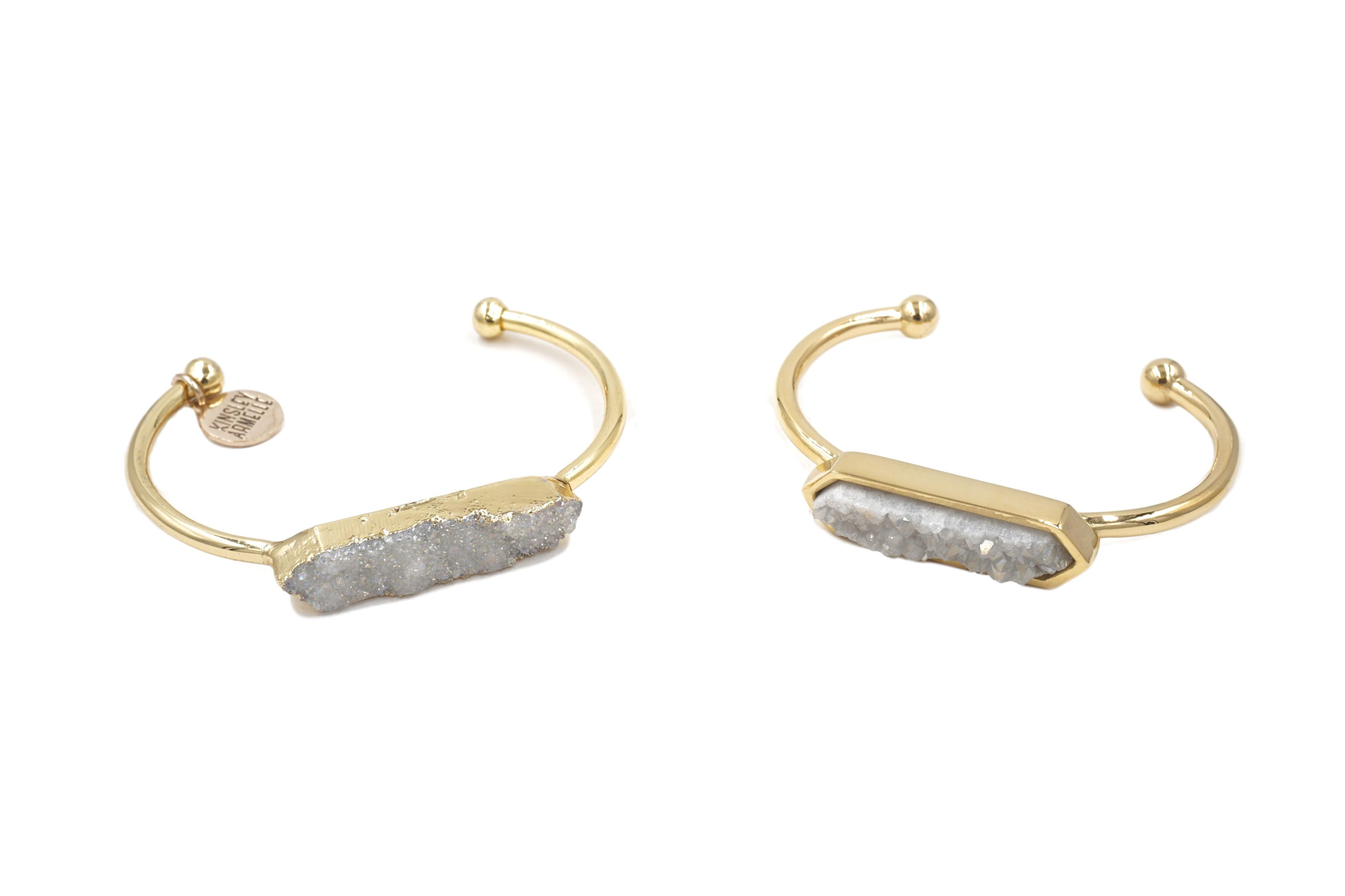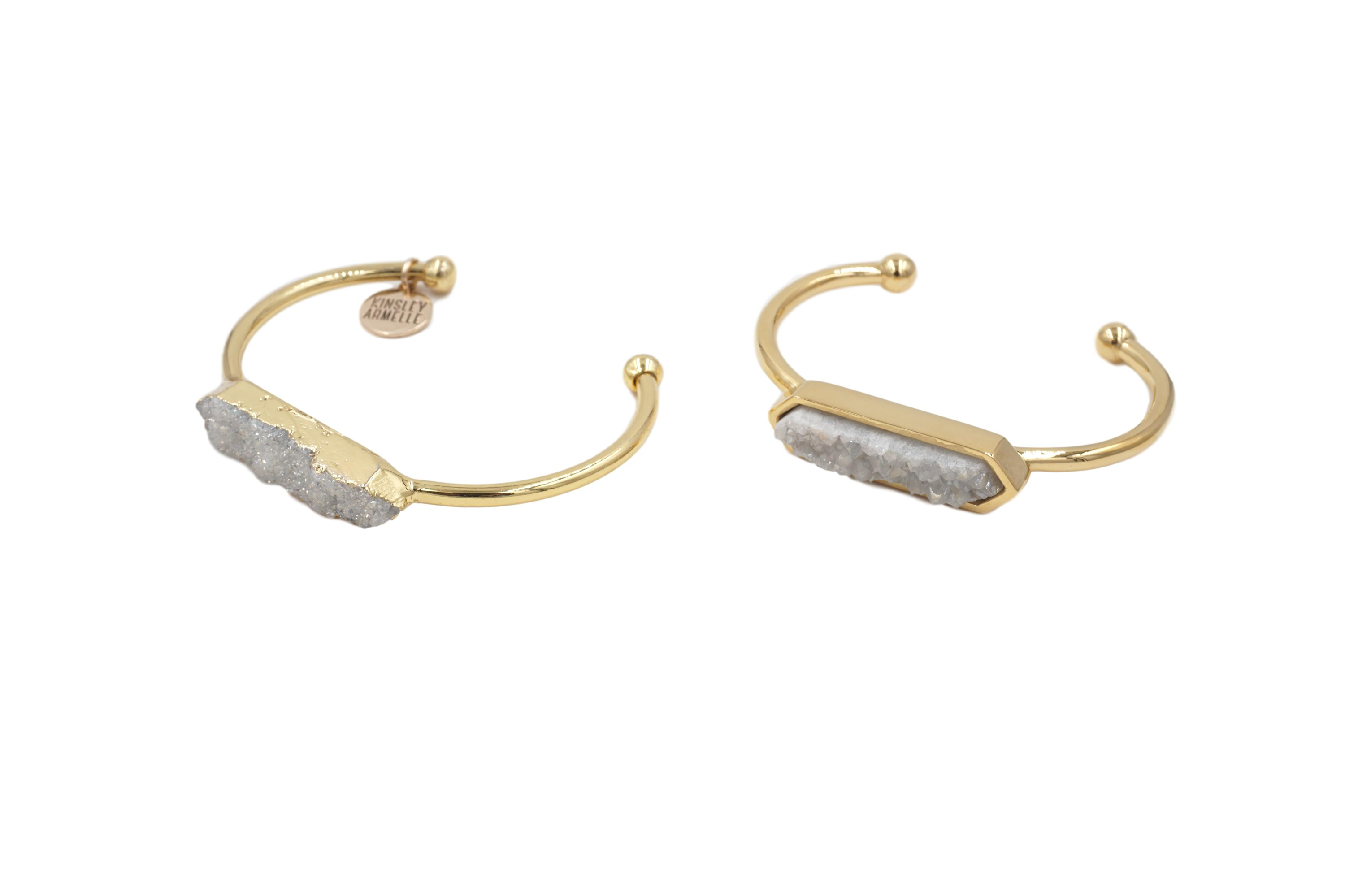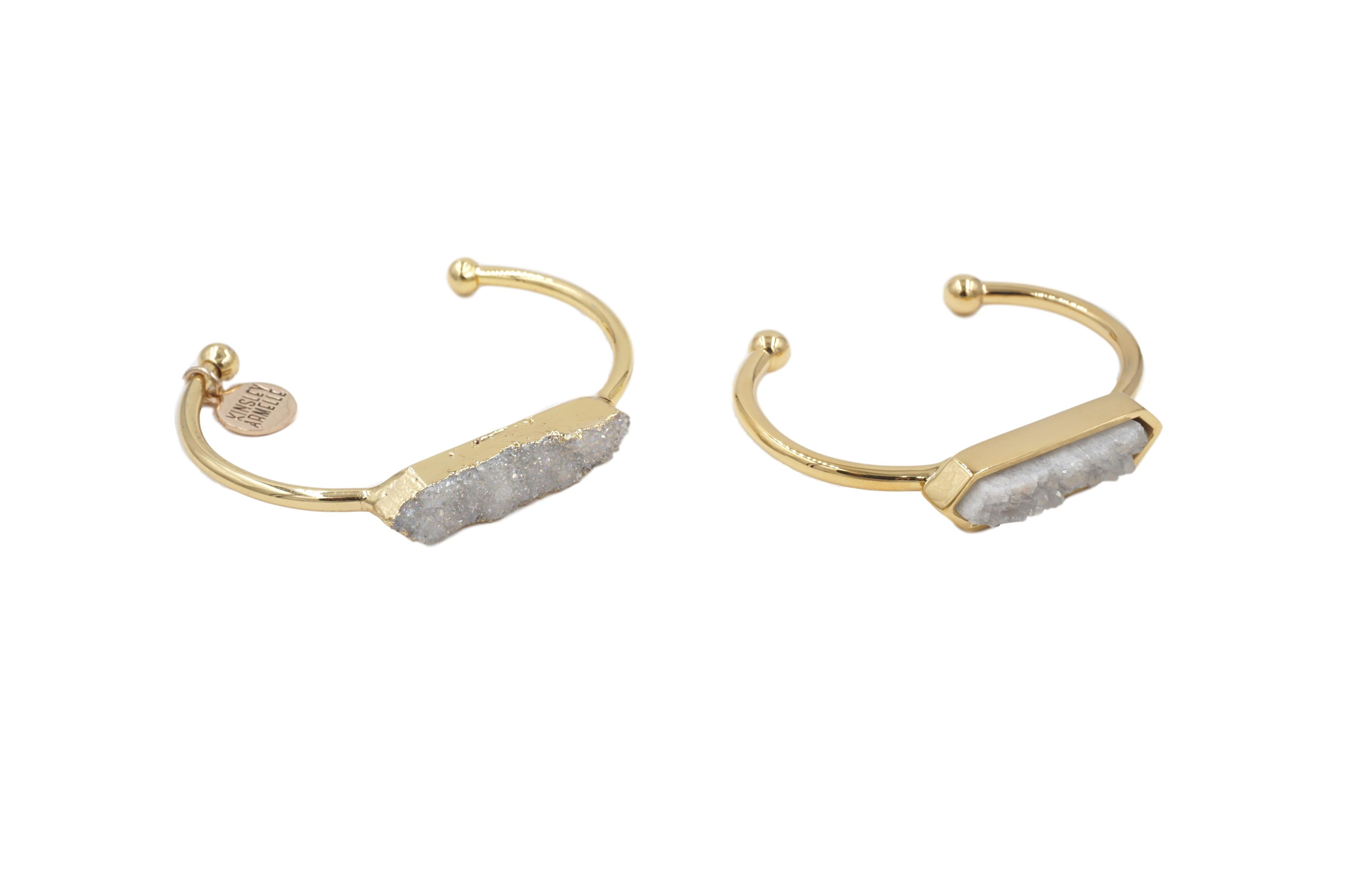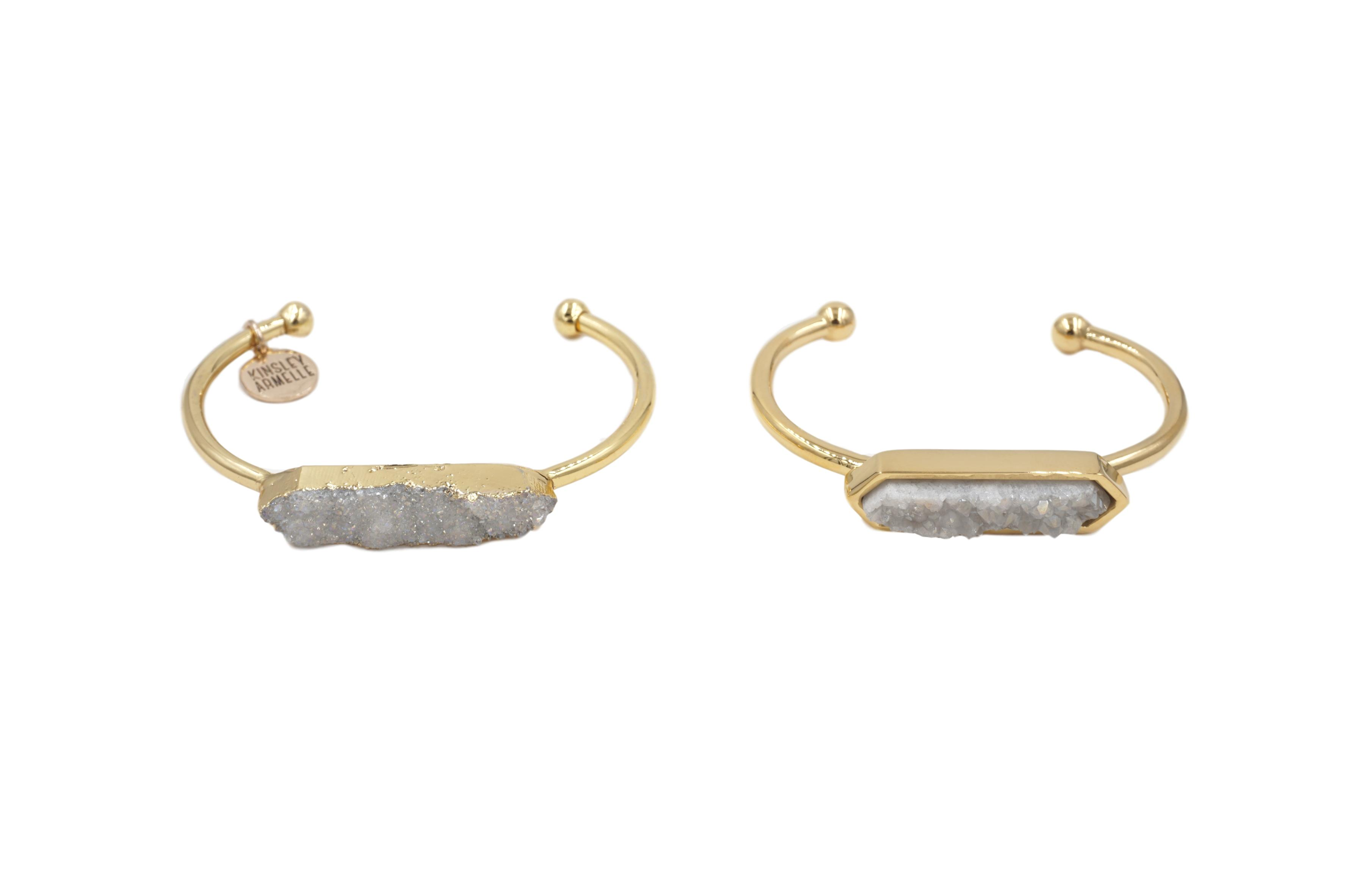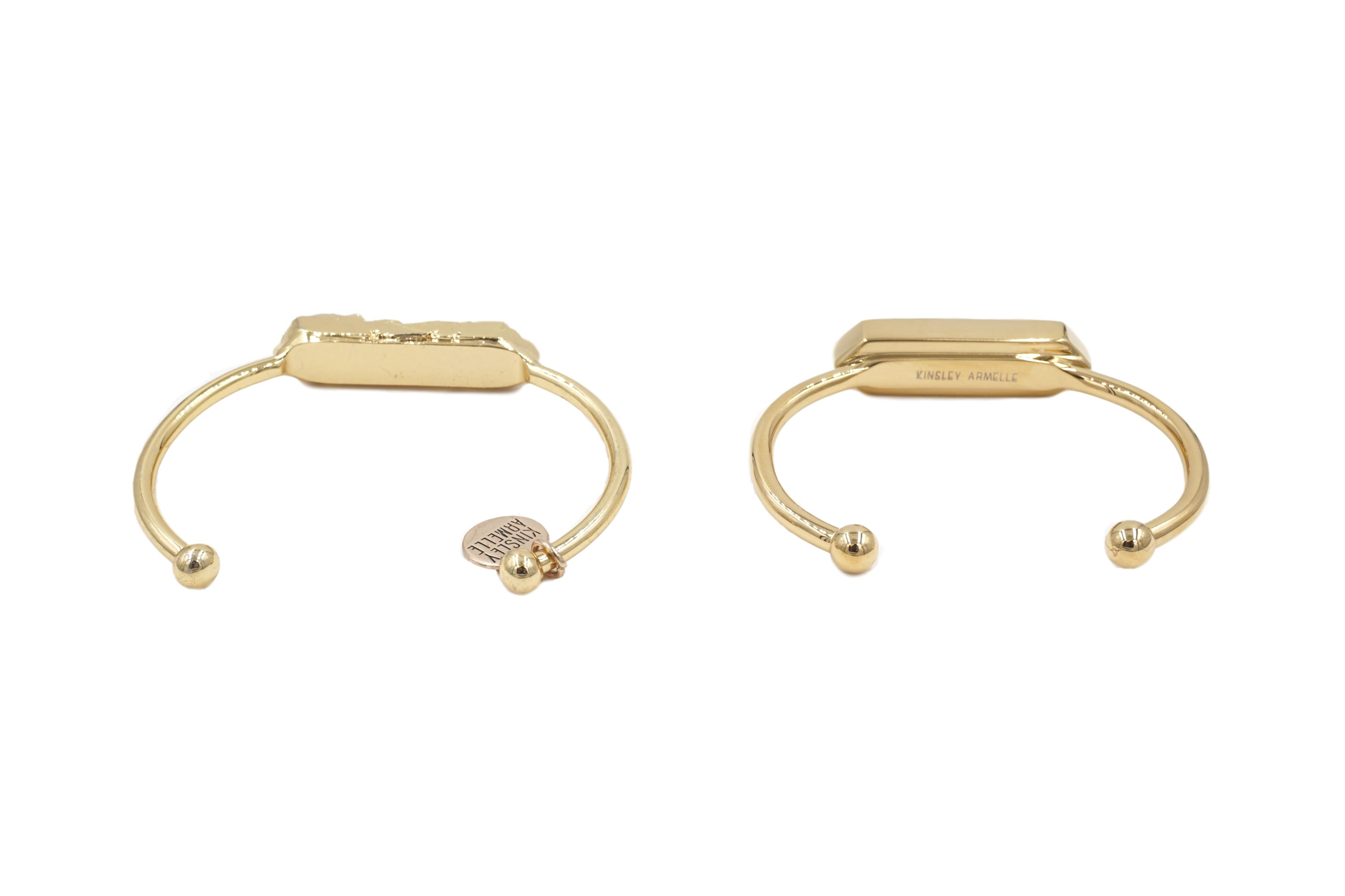 Why did the design change?
Our Quartz Bracelet design has changed throughout the years. Originally, the setting for the stone mirrored the stone itself; however, we found that it took away from the natural elegance of the stones intricacies. We wanted the stone to have a stark contrast to the bracelet so the new design was born, sleeker and even more elegant than before. We took away the KA brand charm and engraved Kinsley Armelle on the back instead. We felt that this made our #1 bracelet even more versatile.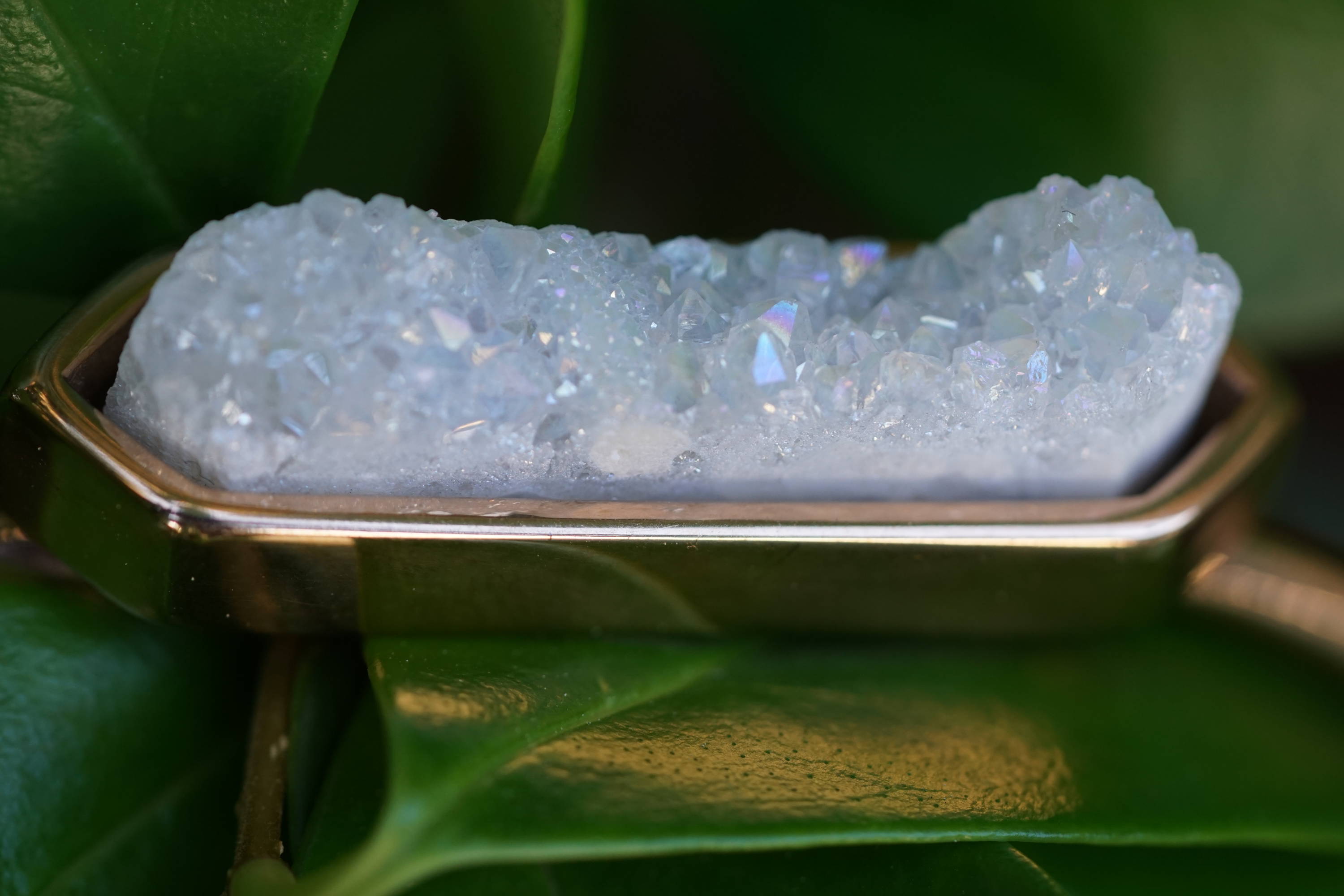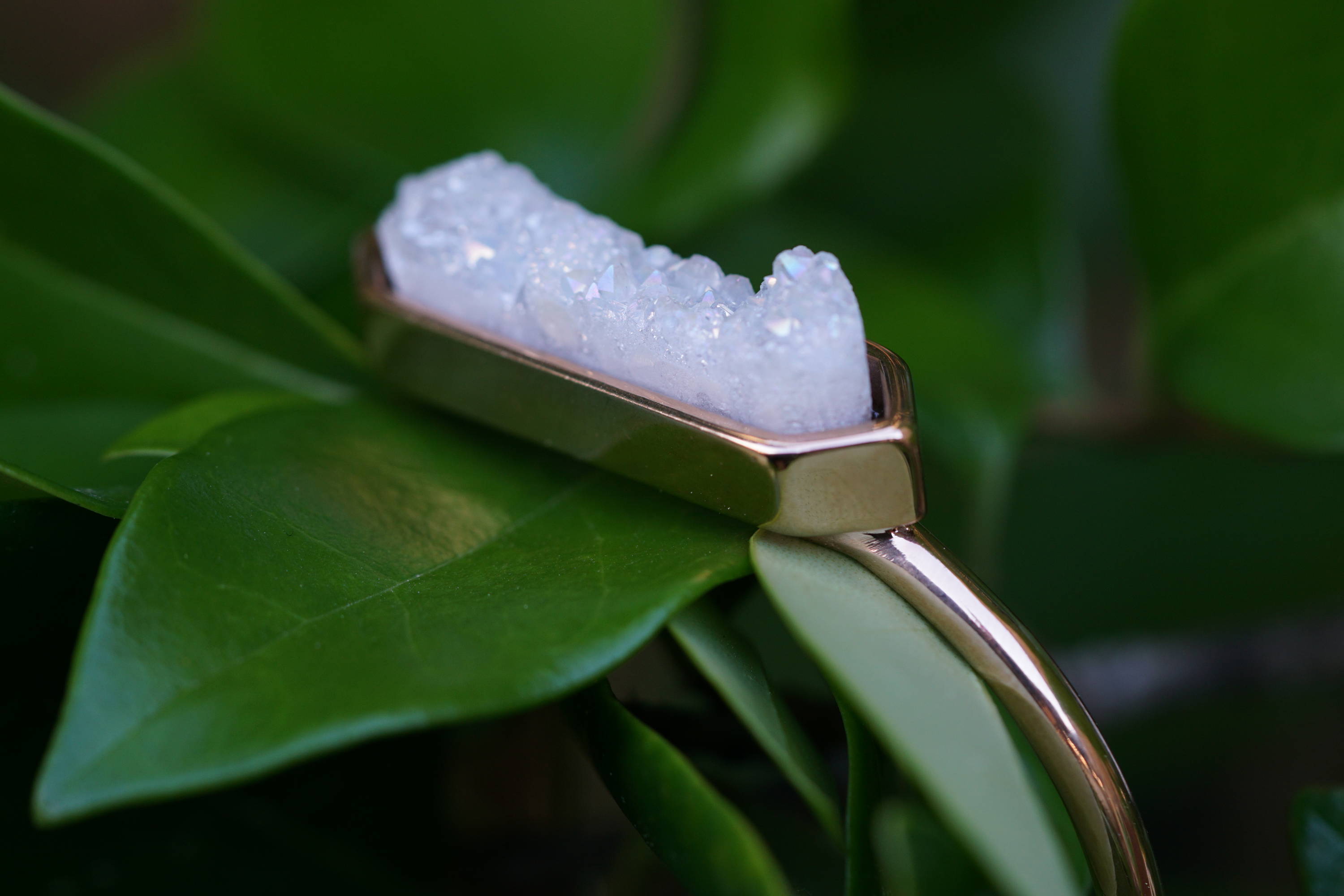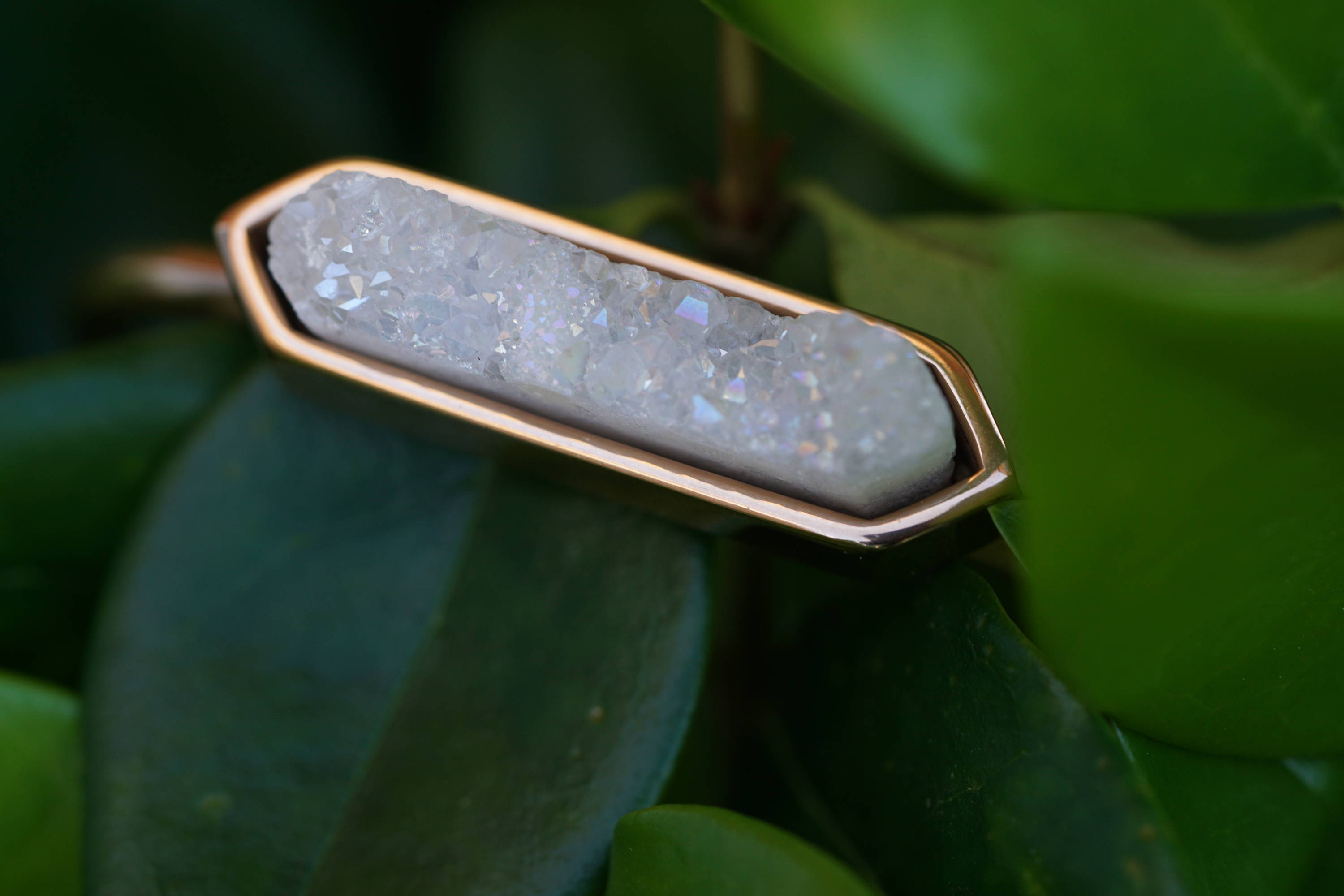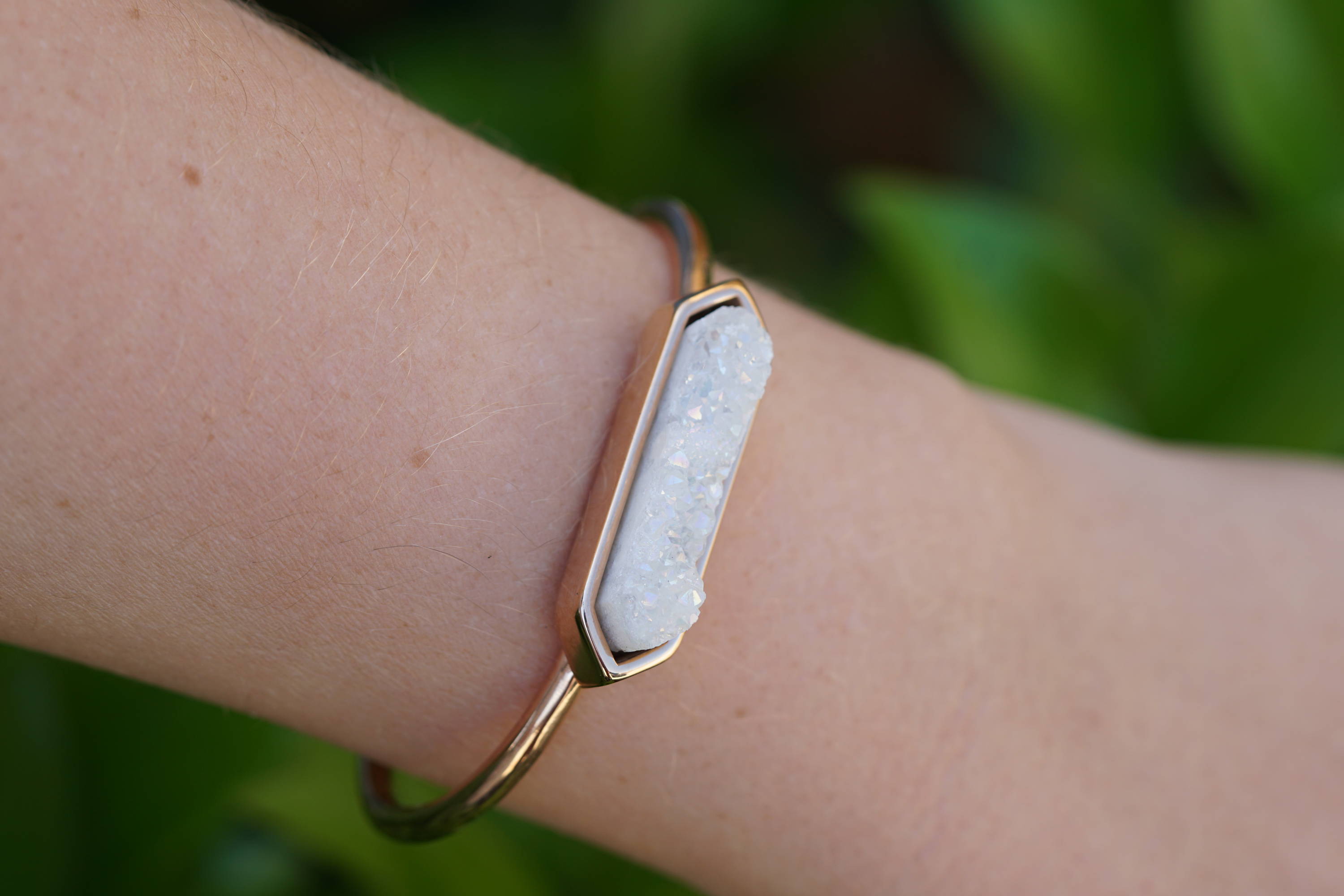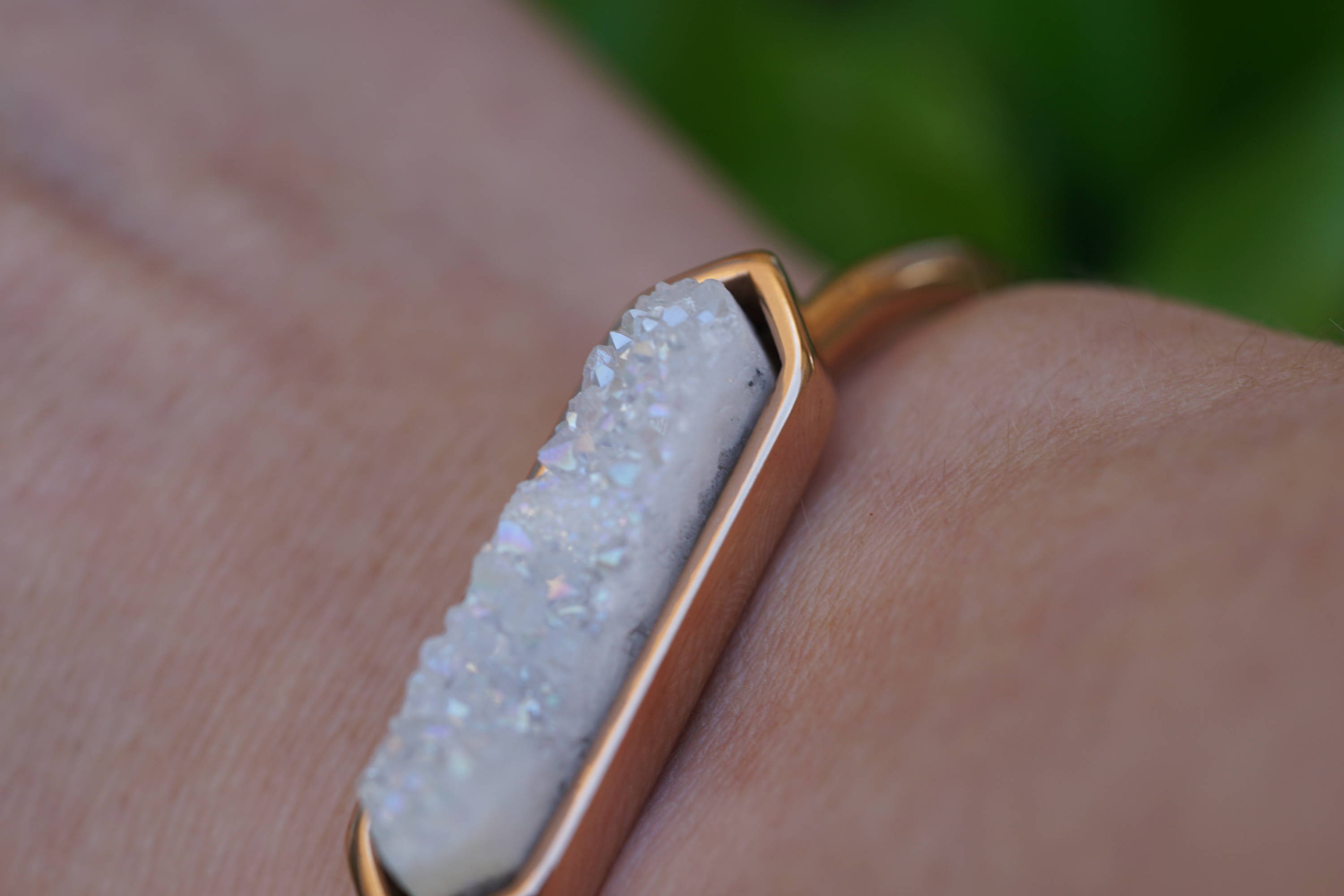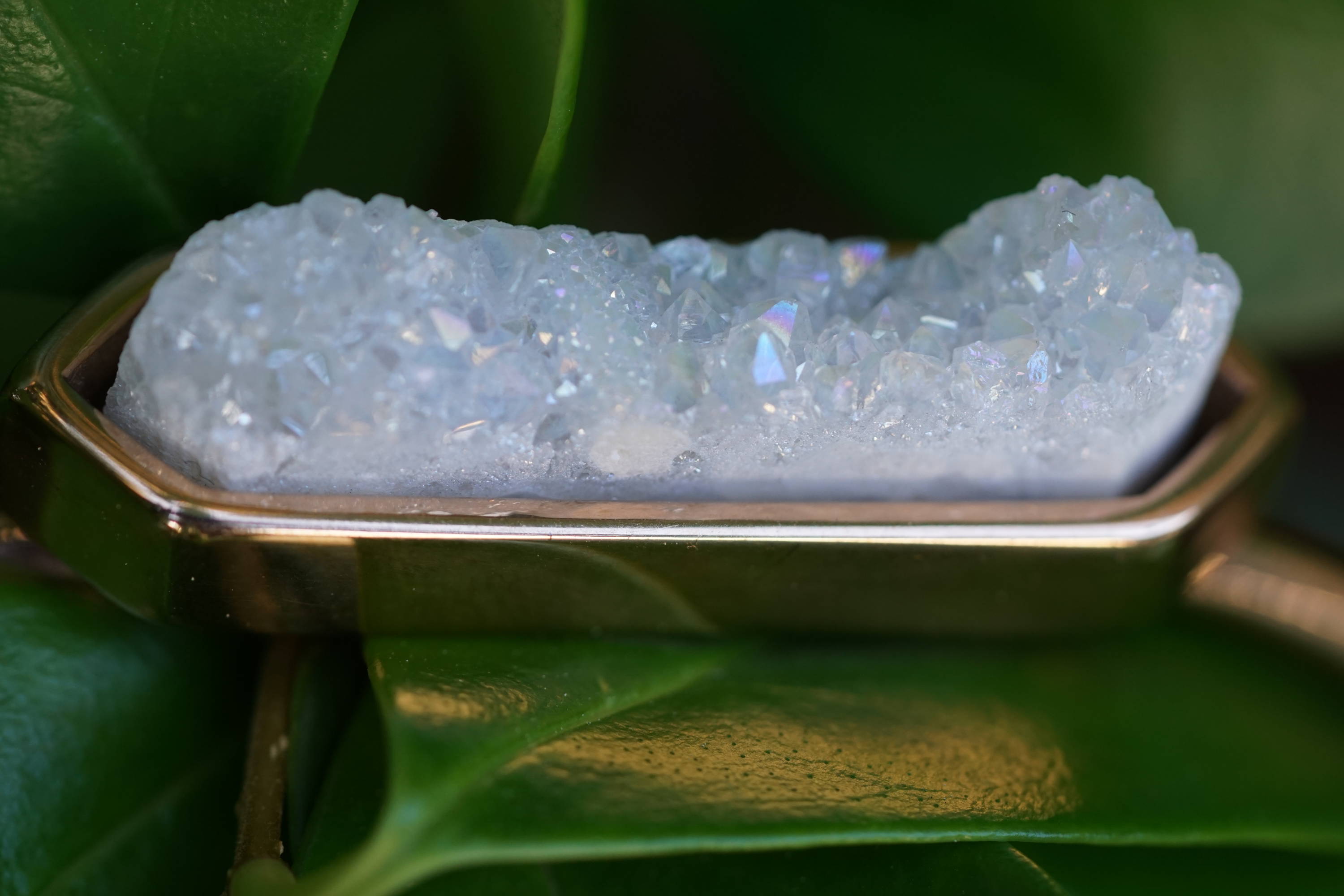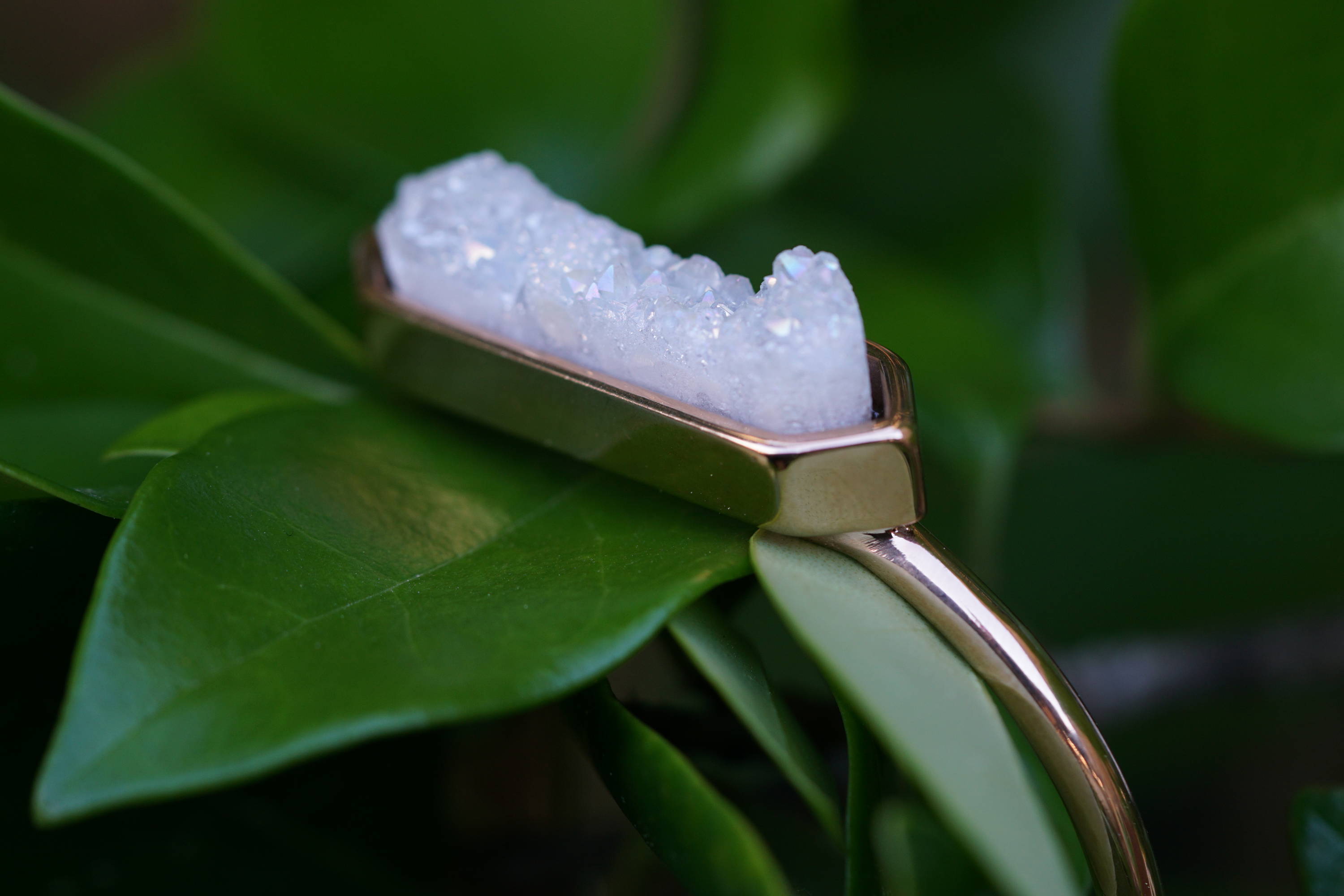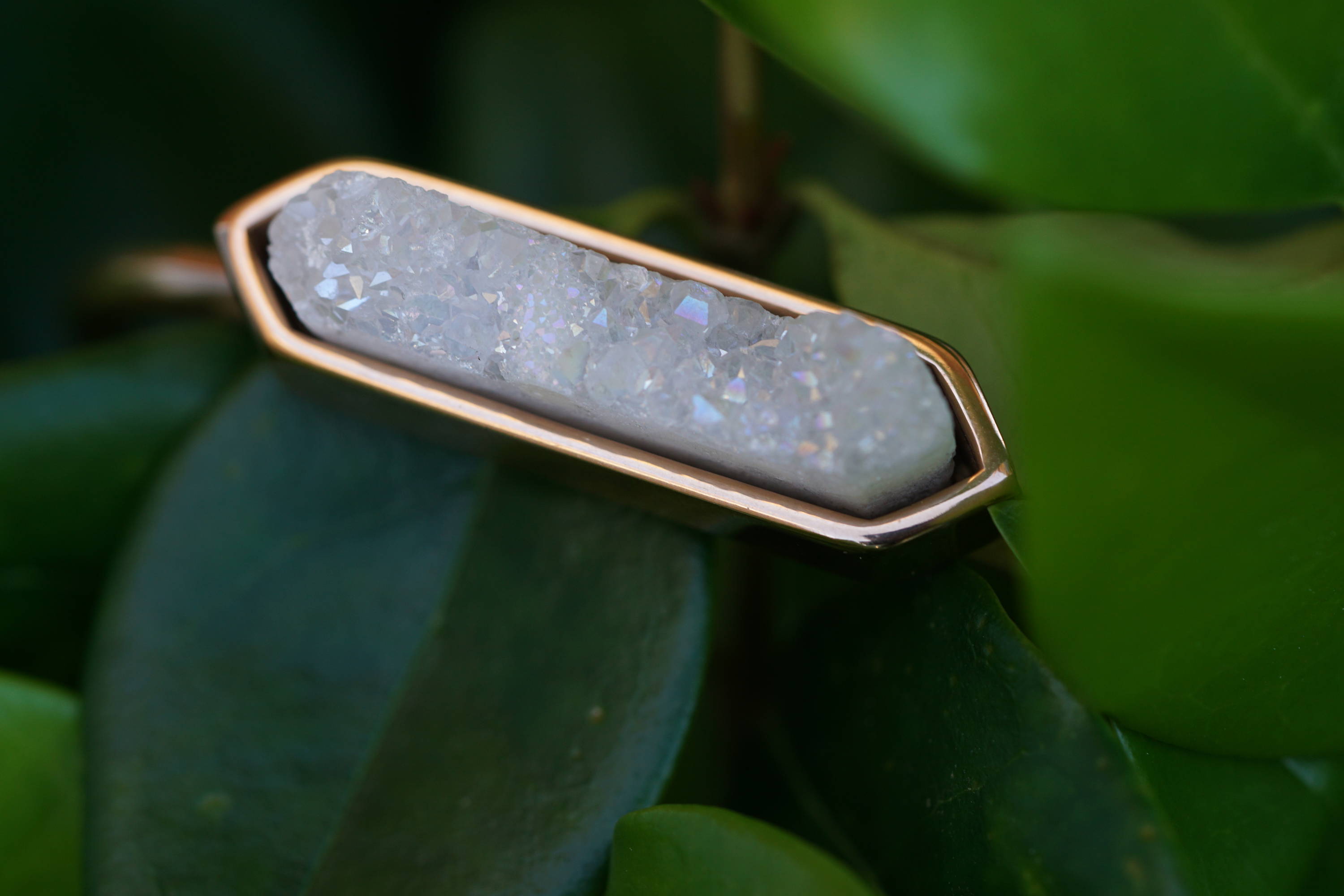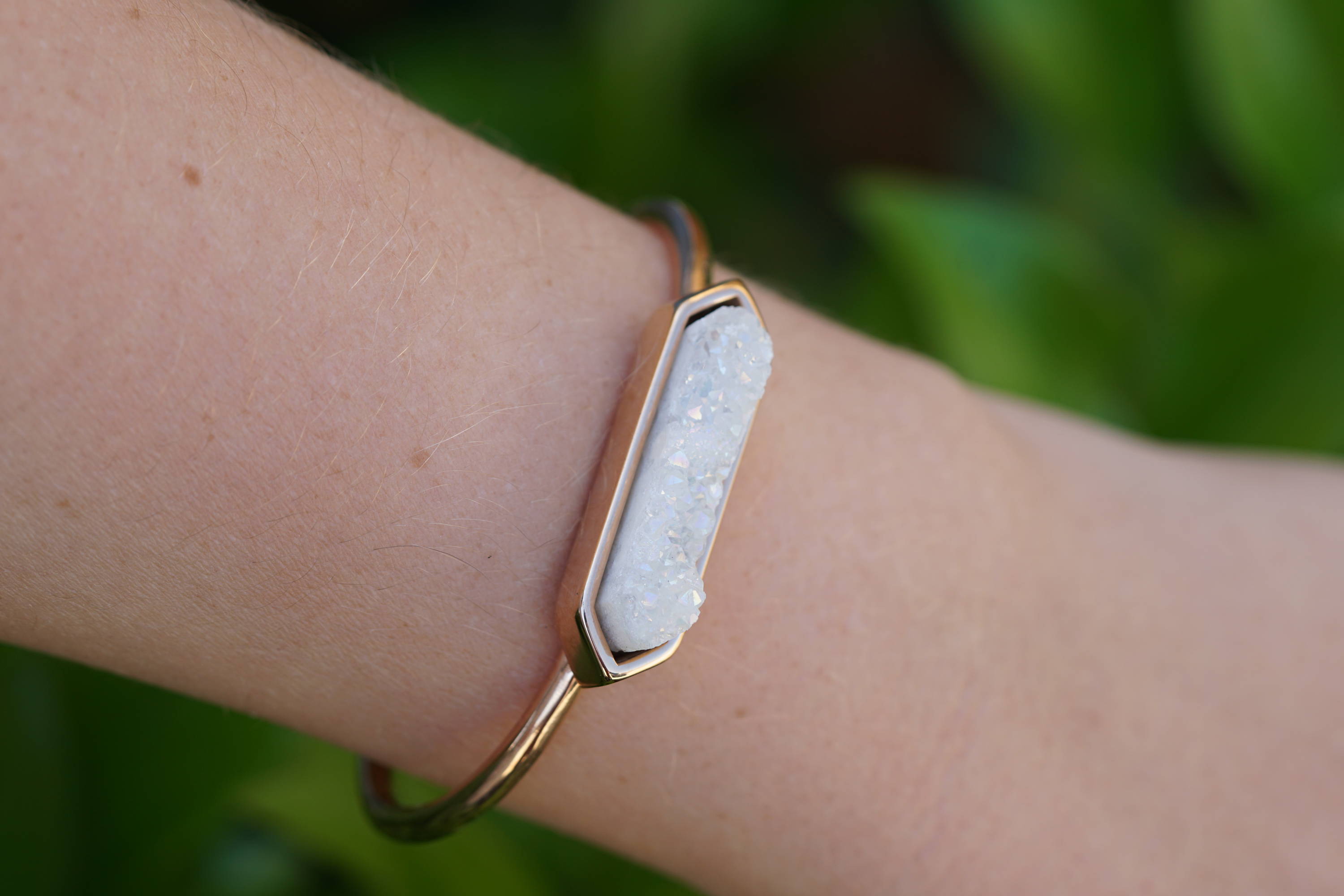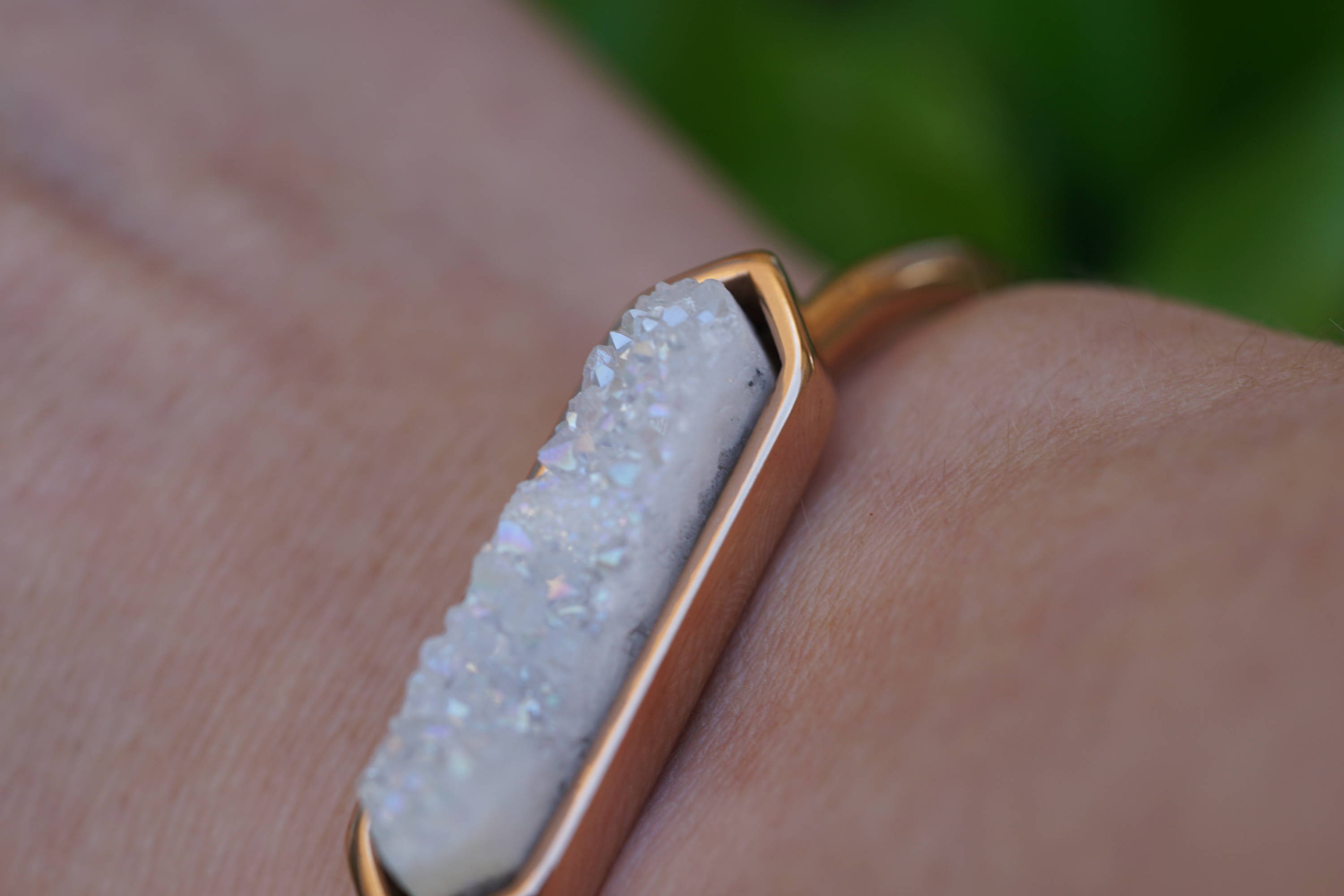 How can this bracelet be styled?
Our Quartz Bracelet is minimal, versatile, elegant and affordable. You can style it alone or stack it with other designs. This bracelet is your go-to-piece, from a black tie affair, to a backyard barbecue and anything in between. Originally, our Quartz Bracelet only came in a gold finish and white quartz stone. Today, we offer our Quartz Bracelet in three finishes, gold, silver, and rose gold with 8 different quartz color options. Styling options for this piece are limitless, let your creativity shine.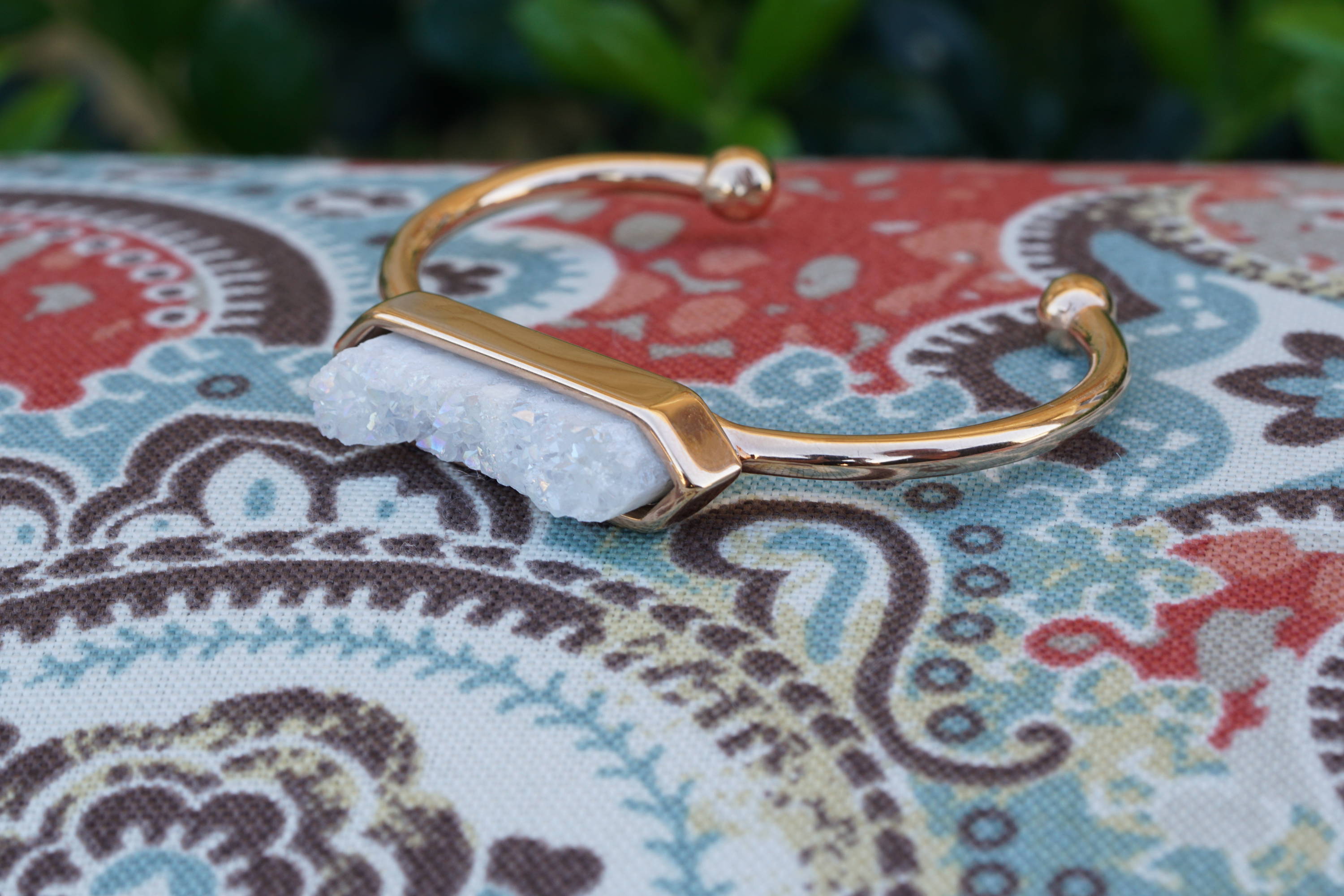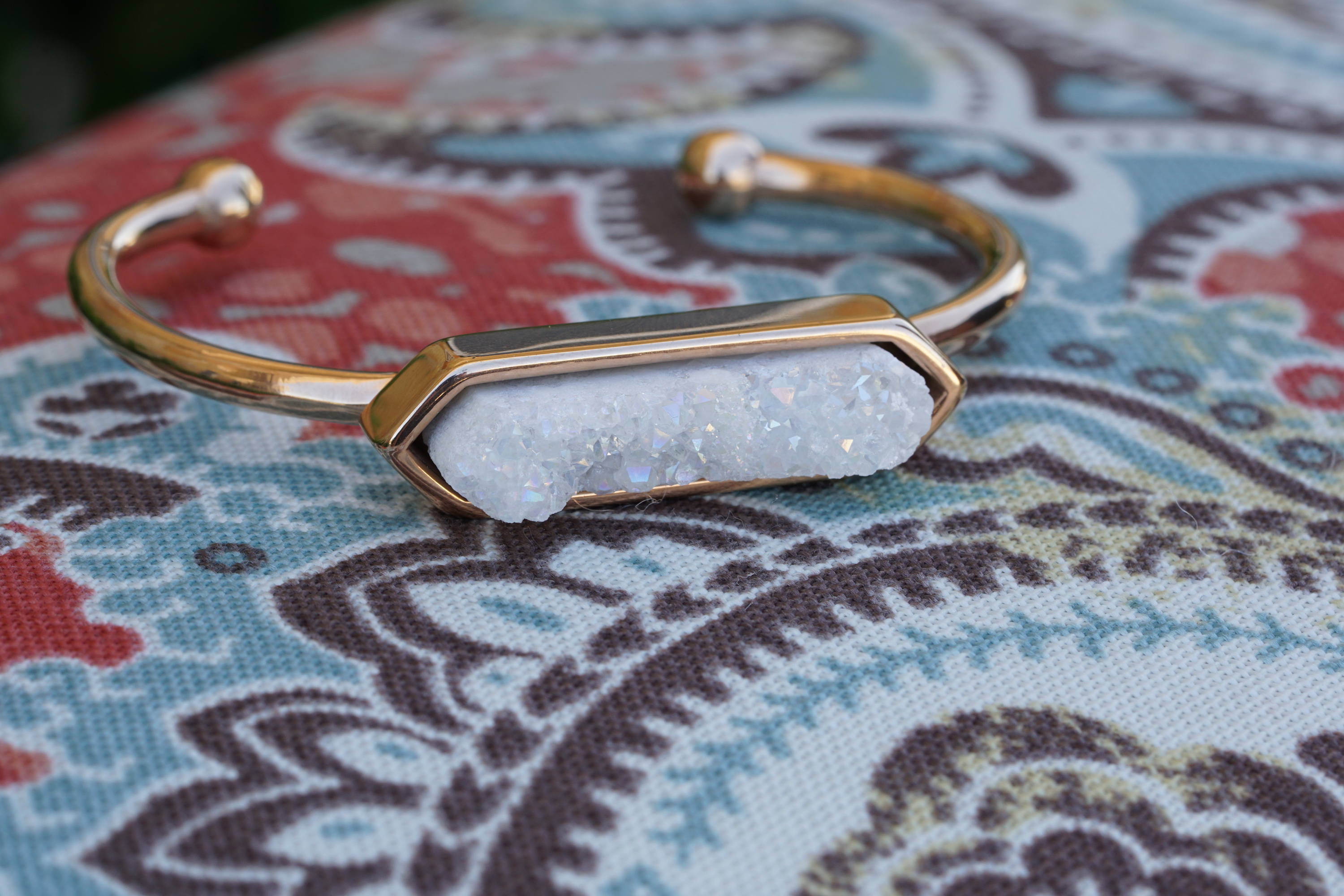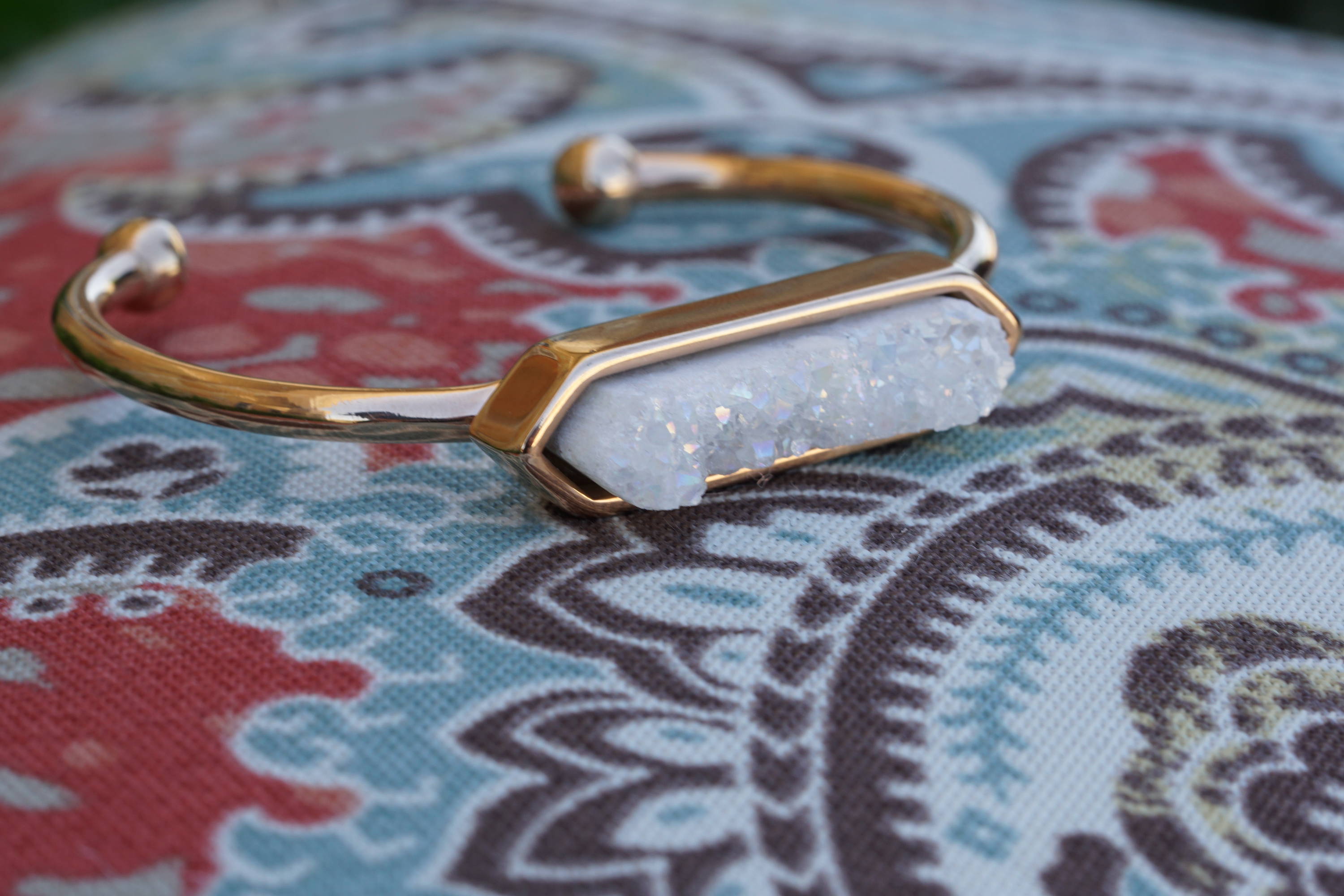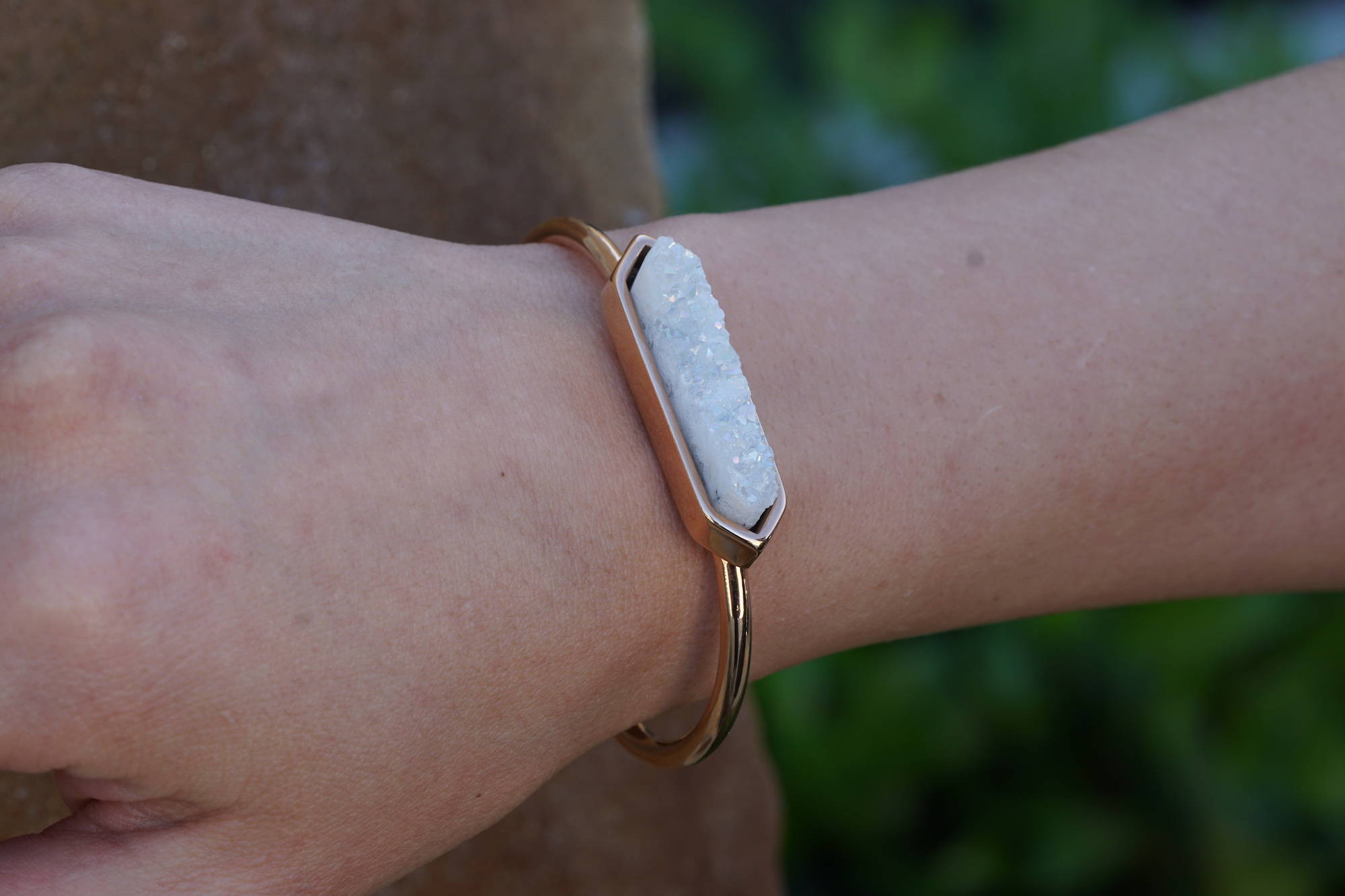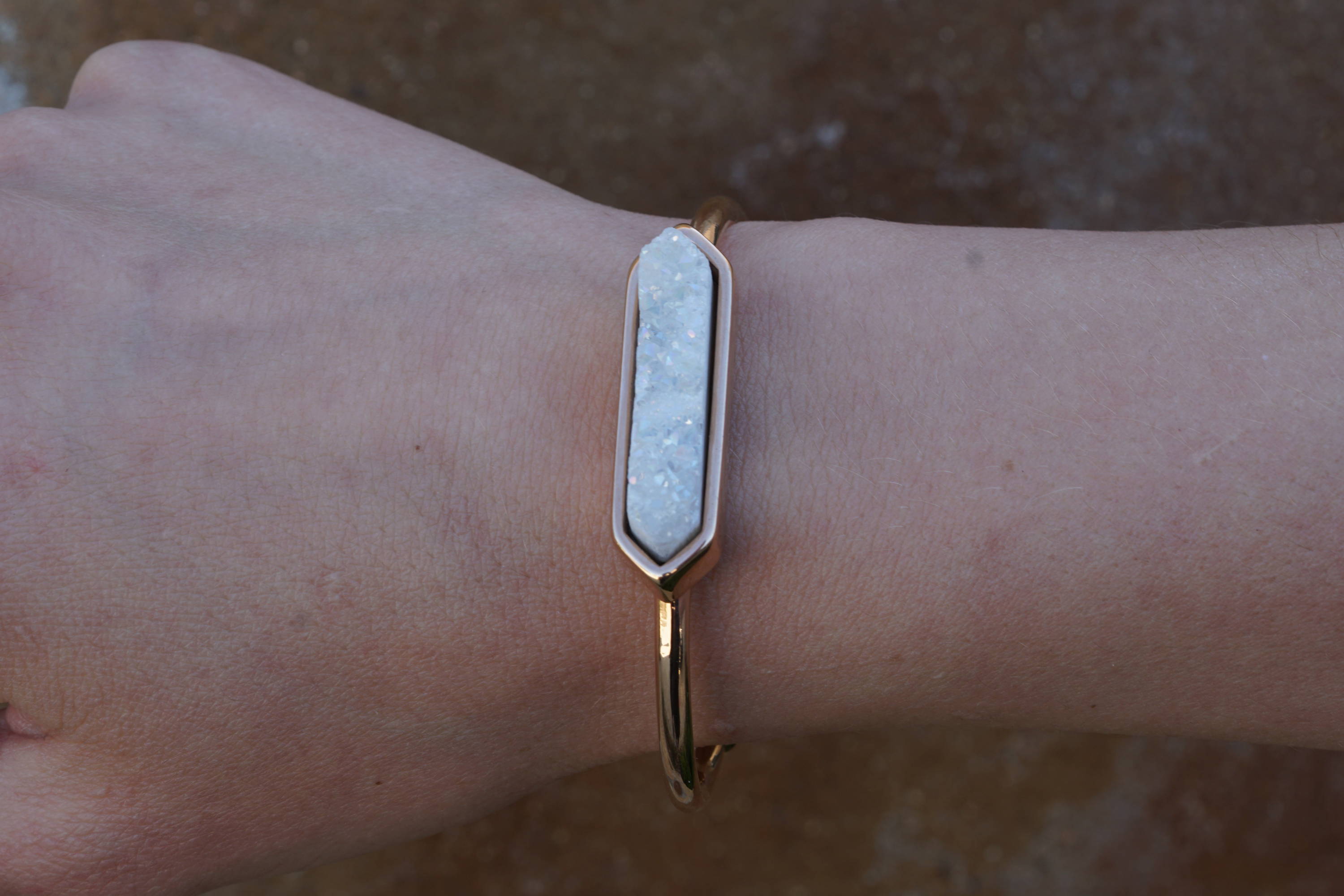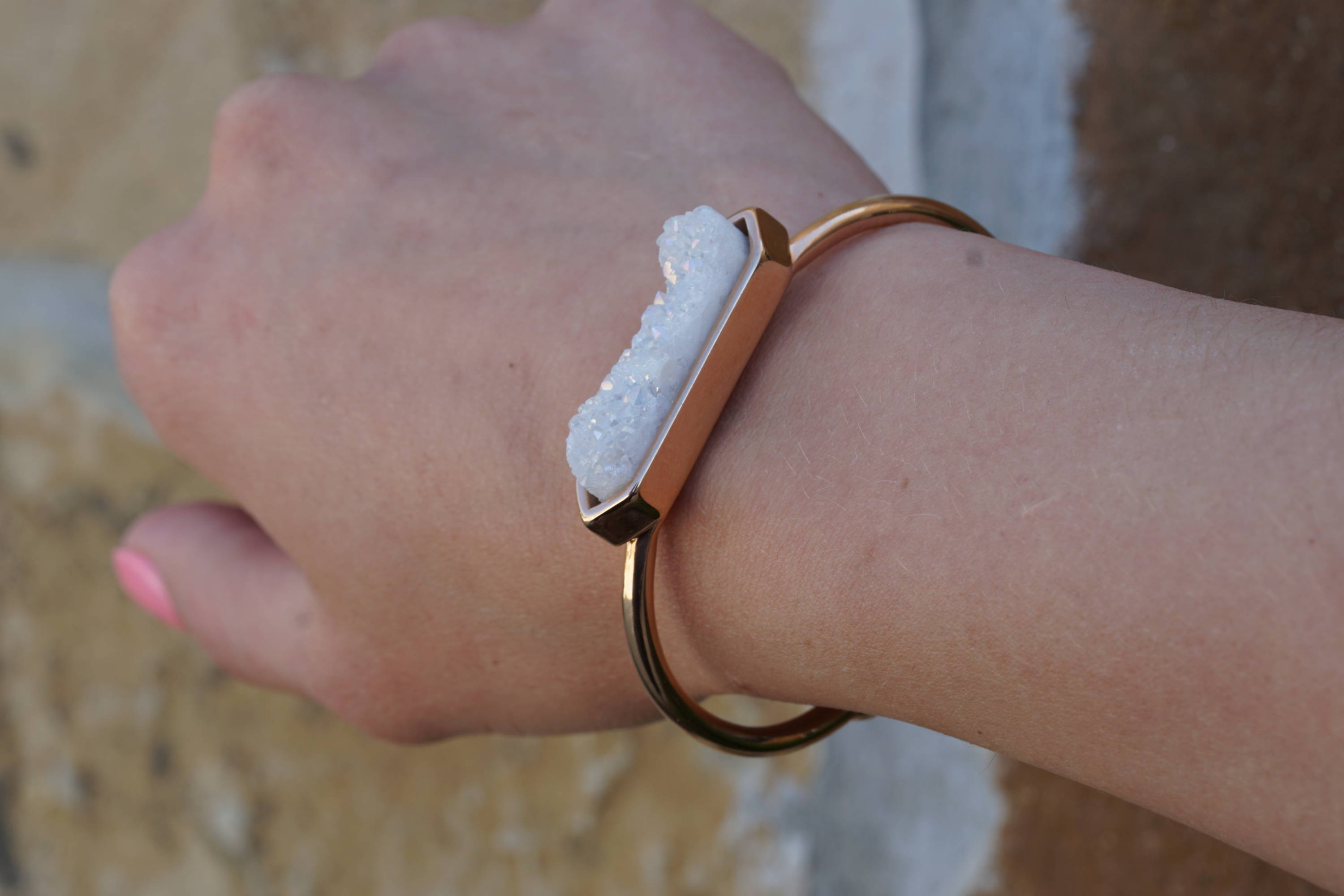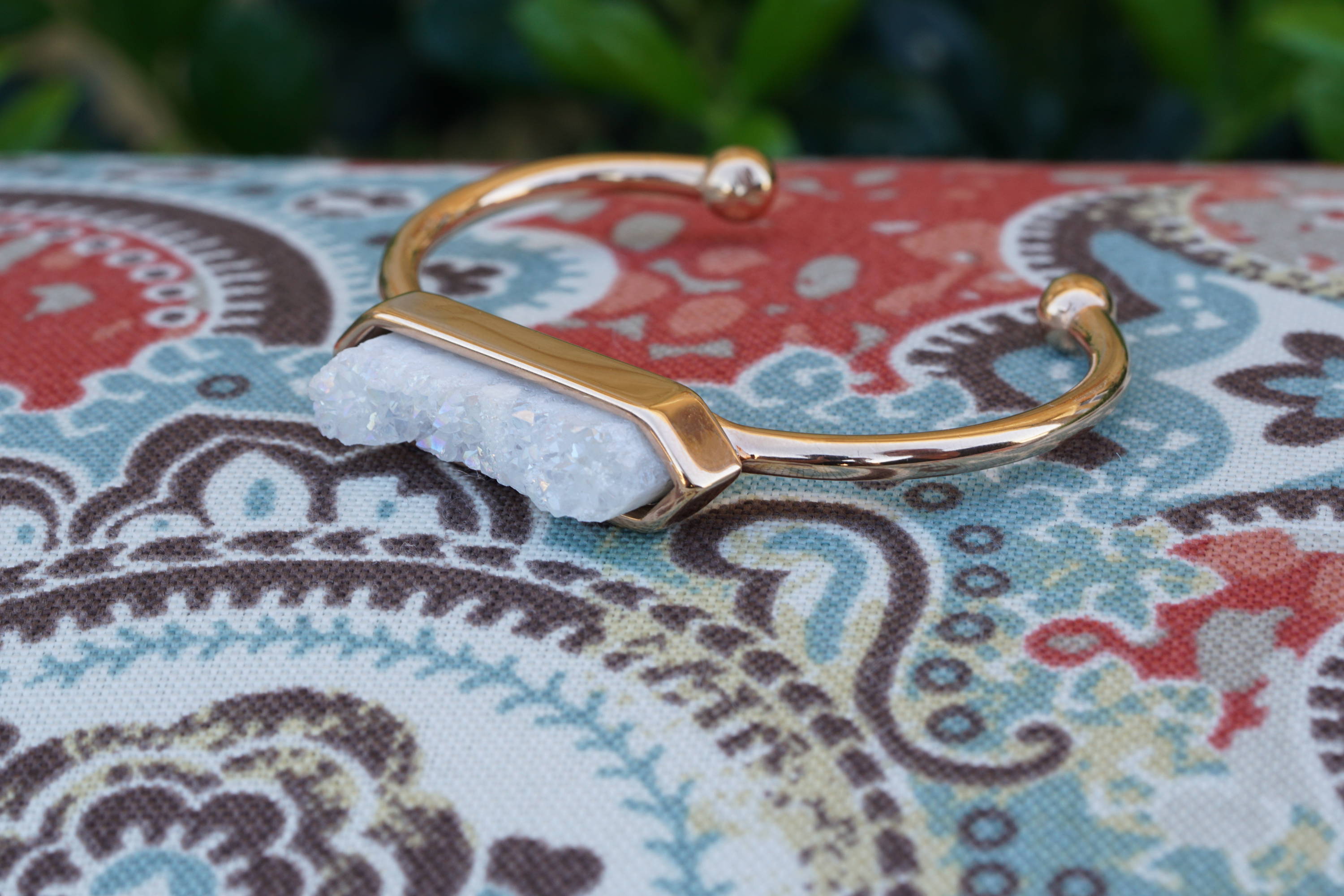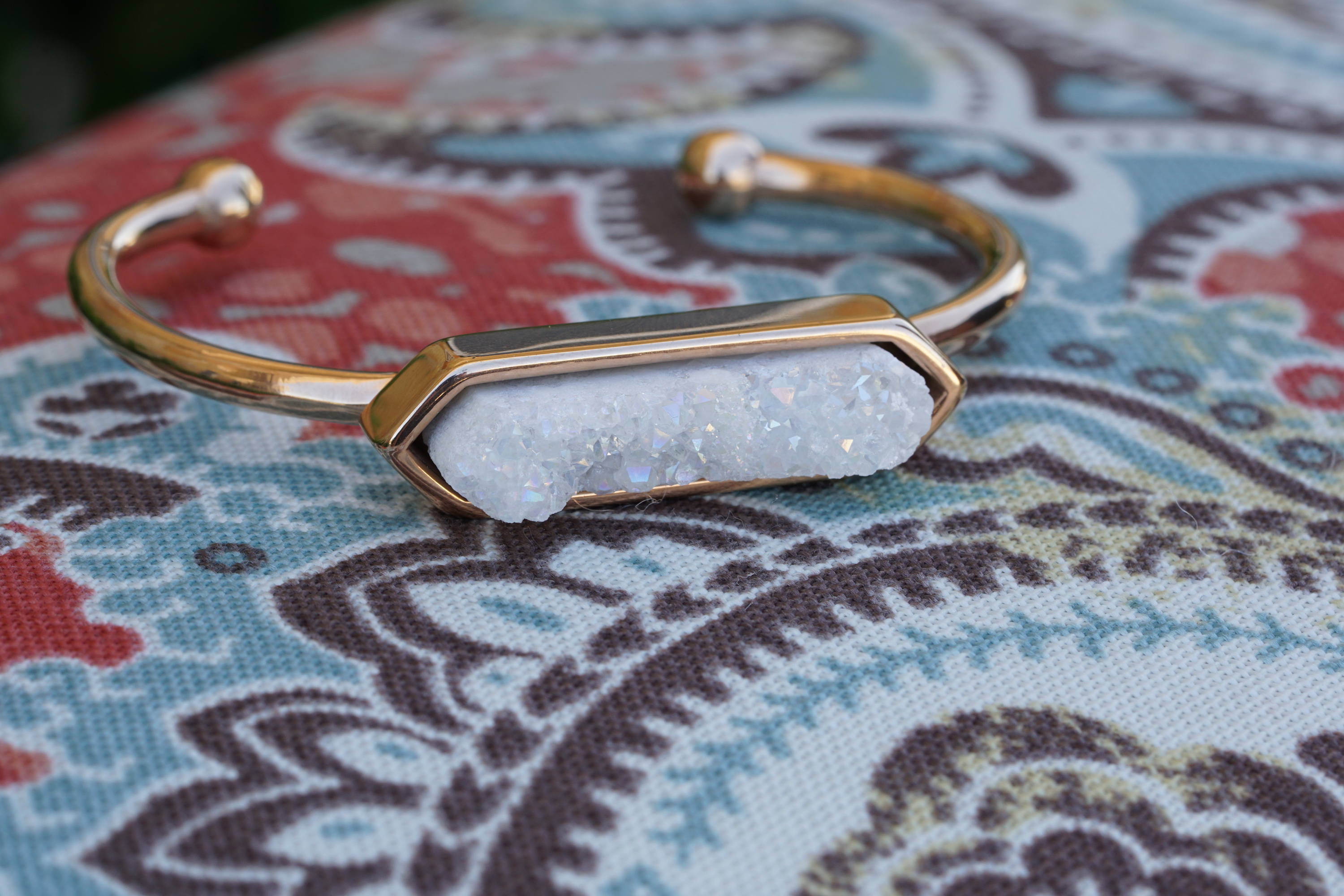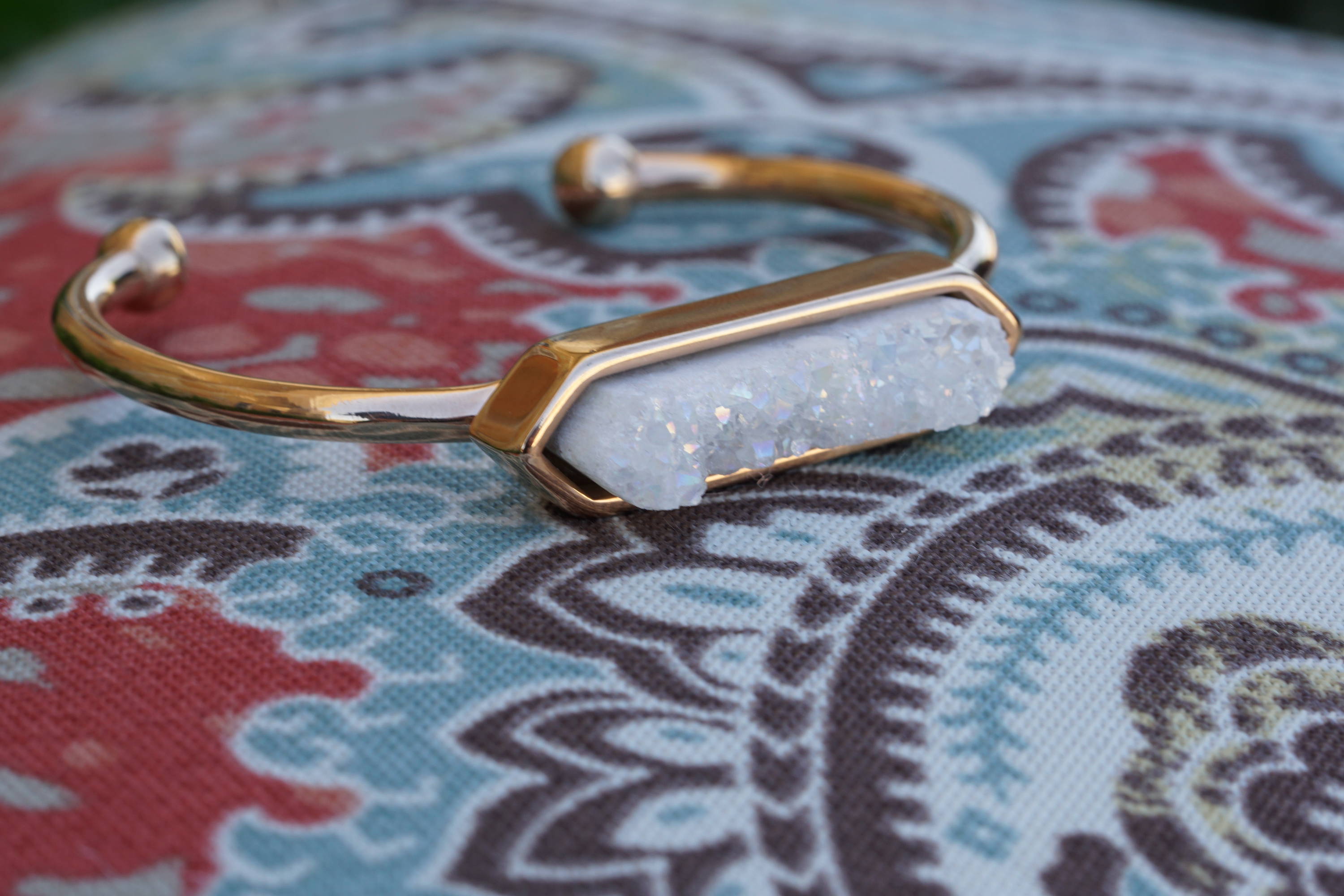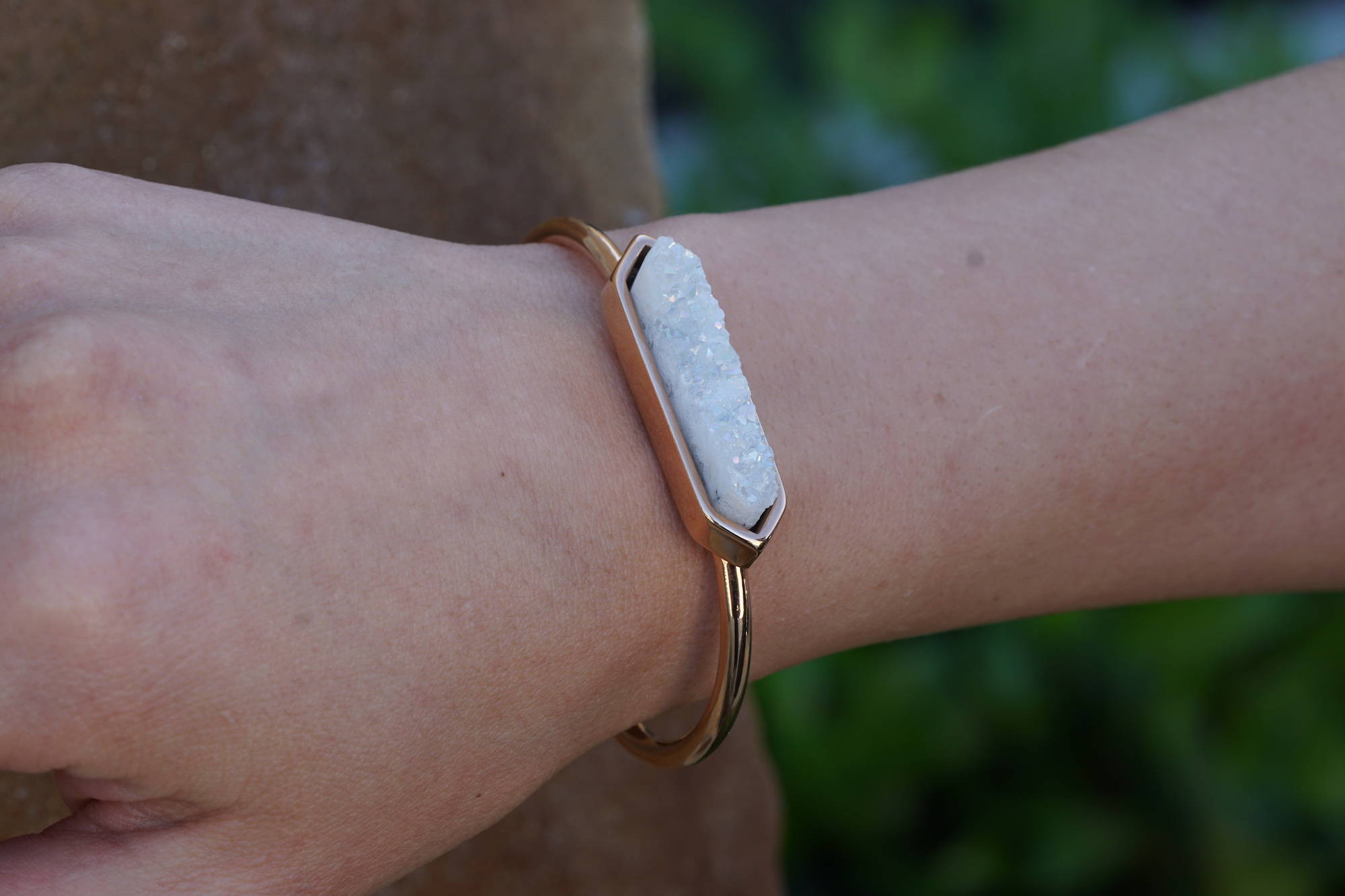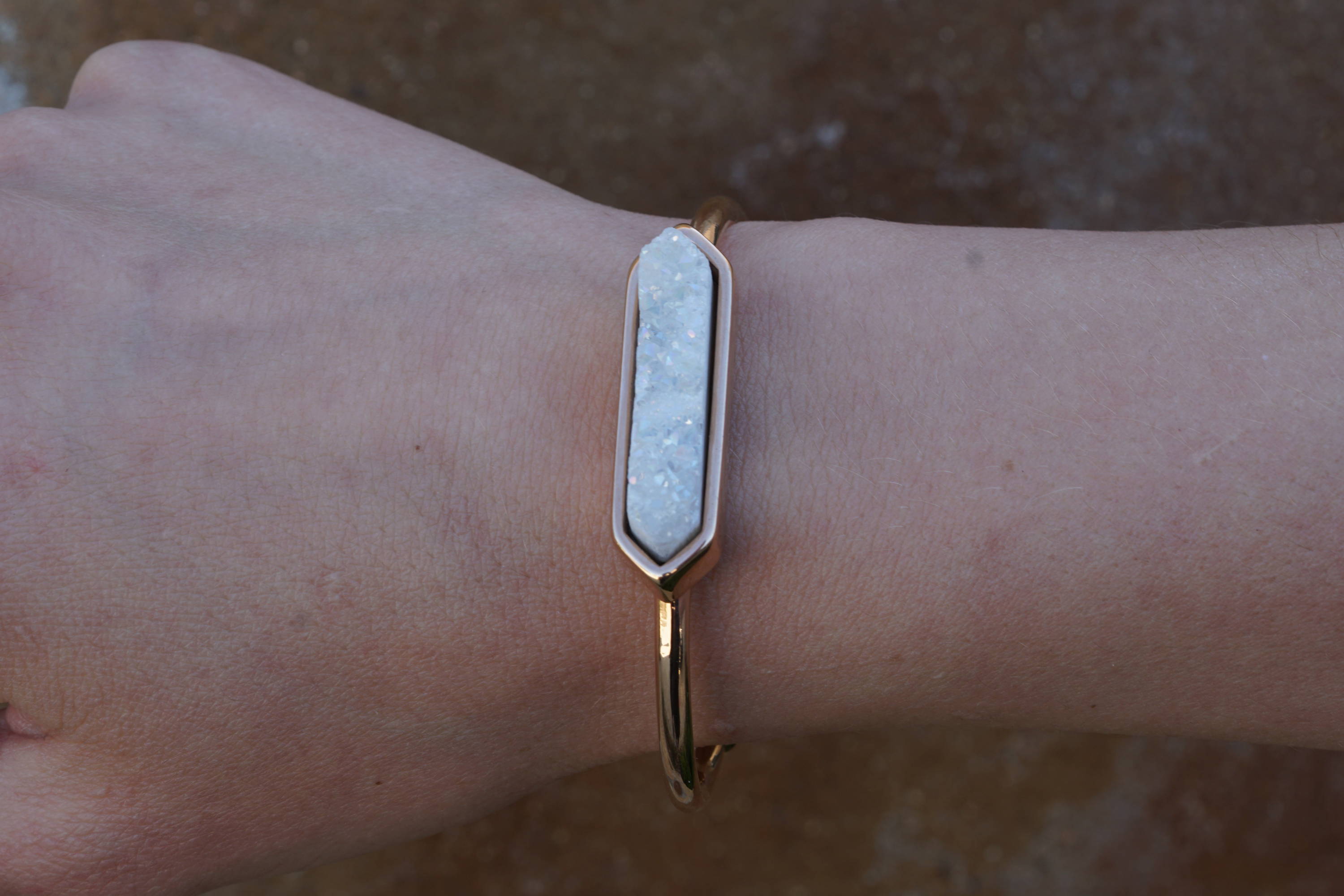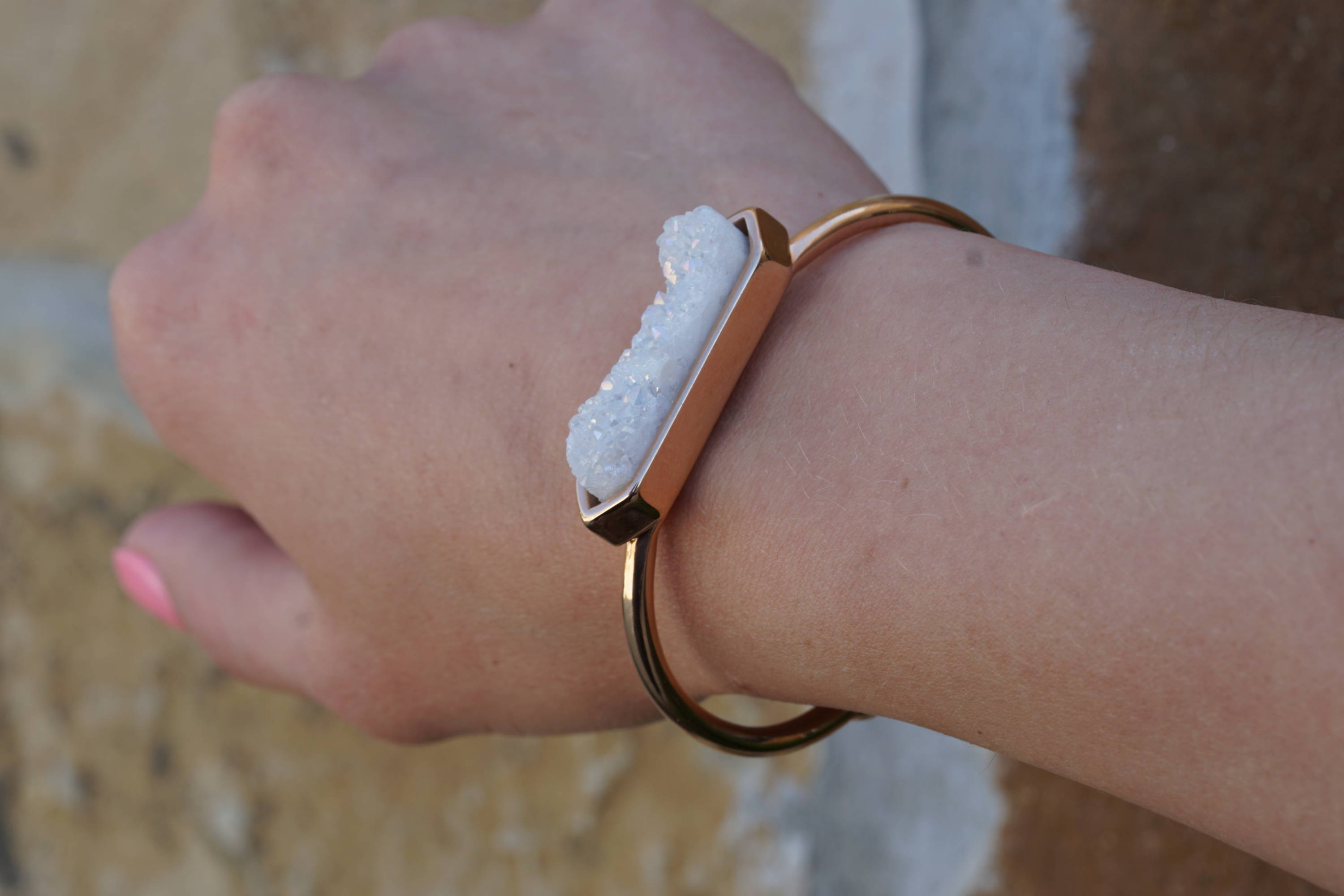 So what are you waiting for?
Add this item to your KA collection today!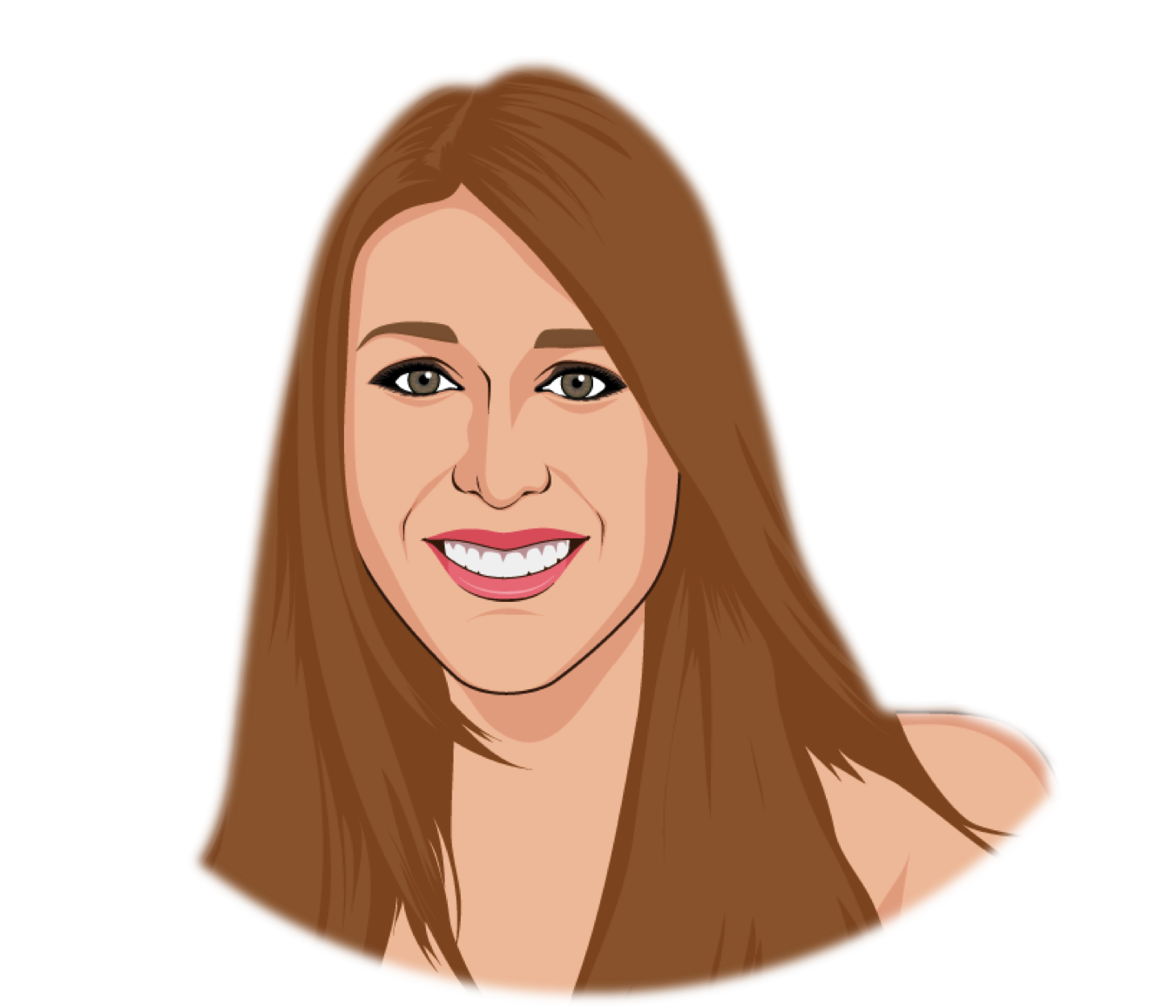 With over 10 years of experience in the fashion accessories and jewelry industry, Leslie has great attention to detail of what makes a product and brand truly unique. With this knowledge, she advocates for Kinsley Armelle to strengthen brand presence and provide transparency so that customers have a better understanding of why KA products, materials, and customer service are truly extraordinary.