Teresa


BRAND AMBASSADOR
Teresa is a Virginia native and has lived in Nottoway county her entire life. She has worked in operations with a local community bank for the past ten years and has been a KA Brand Ambassador since April 2018. Teresa is all about her faith, family, and love. Nottoway is a close-knit community and she absolutely LOVES that her parents, sister, mother-in-law and high school besties still live there too! Teresa met her husband, Jack, in high school. They have been together thirteen years, married for six and together, have a Siberian Husky named Jasmine and a three year old daughter, Laila Hope, who is absolutely ALL girl! Laila is sweet, sassy, smart, and LOVES her mommy's KA bracelets. It always seems to be a toss up as to who is more excited when a KA package arrives - Teresa or Laila!
Teresa is also an advocate for chronic pain sufferers. Jack (her husband) was diagnosed with Complex Regional Pain Syndrome in 2014. This syndrome is so much bigger than one person and Teresa works hard to share their experiences in the hopes of helping others who struggle with Complex Regional Pain Syndrome and to educate and spread awareness for those who do not understand. Teresa consistently strives to be the best for her family and the one thing she allows herself to 'splurge' on is KA designs!
We asked Teresa some questions and here is what she had to saY...
What Do You Love about Kinsley Armelle Designs?
"I LOVE that KA designs are versatile and unique. KA offers designs you do not see on every store shelf. Every single piece is beautifully thought out. I LOVE that there is a variety of ways to style KA ... I do not think I've worn the same stack twice! Every piece can be worn as a stack or individually for a simple look — there are so many great standalone pieces!"
WHAT DO YOU LOVE ABOUT BEING A KA BRAND AMBASSADOR?
"It is a creative outlet and it is fun! I was naturally gushing about how much I loved my first KA stack and I was going to treat myself with KA jewelry anyway so why not share the beauty with everyone else?! Being my family's sole provider, I needed to be able to supplement income and be present at home after my full time job. Being a KA Brand Ambassador allows me to do that."
Shop some of our favorite stacks by @LUV4LIFE1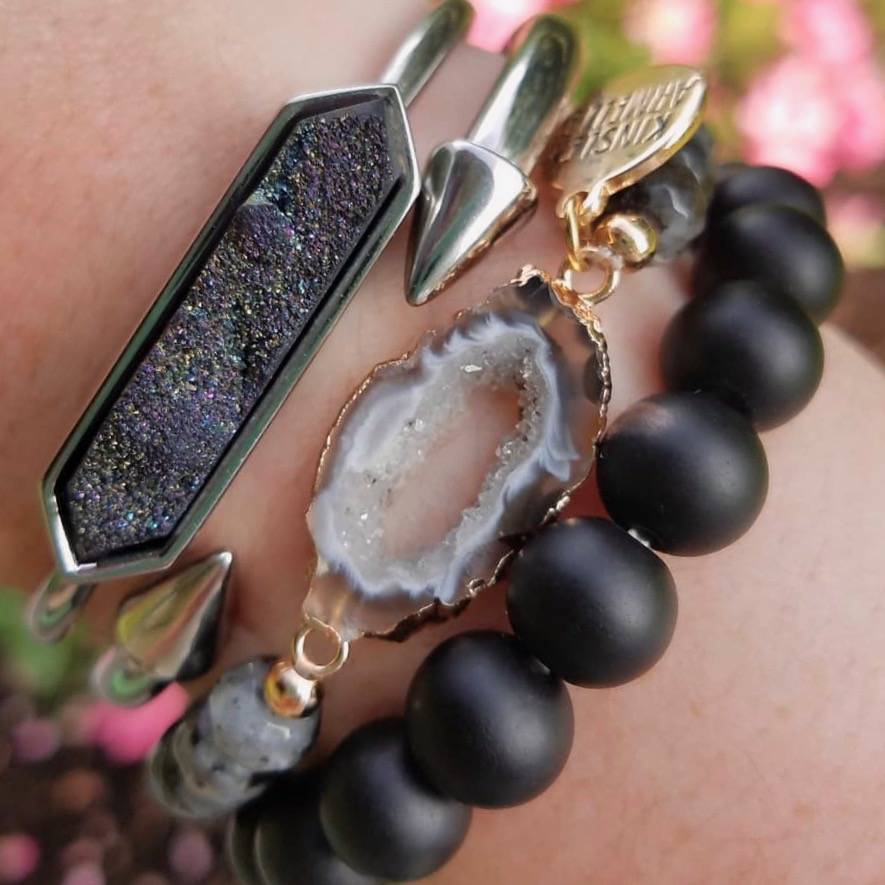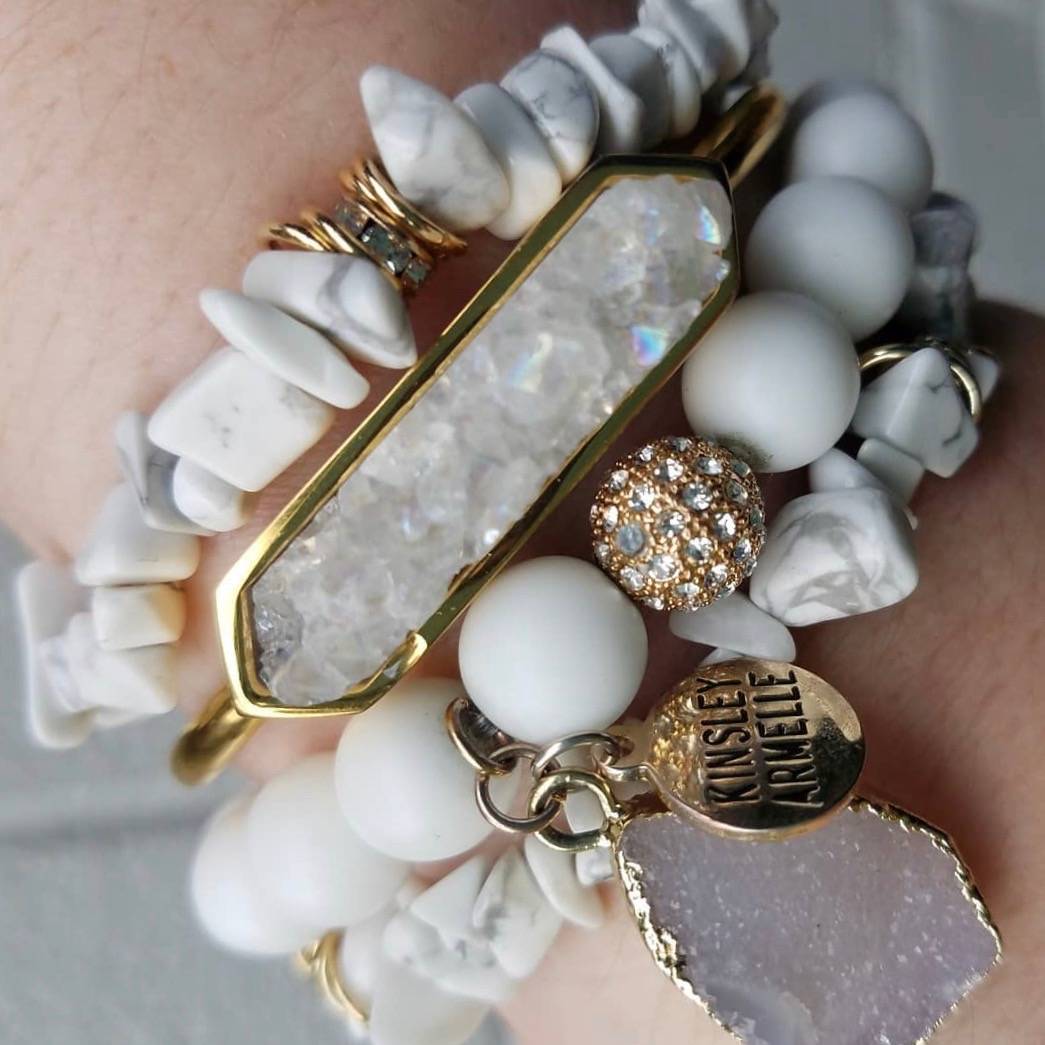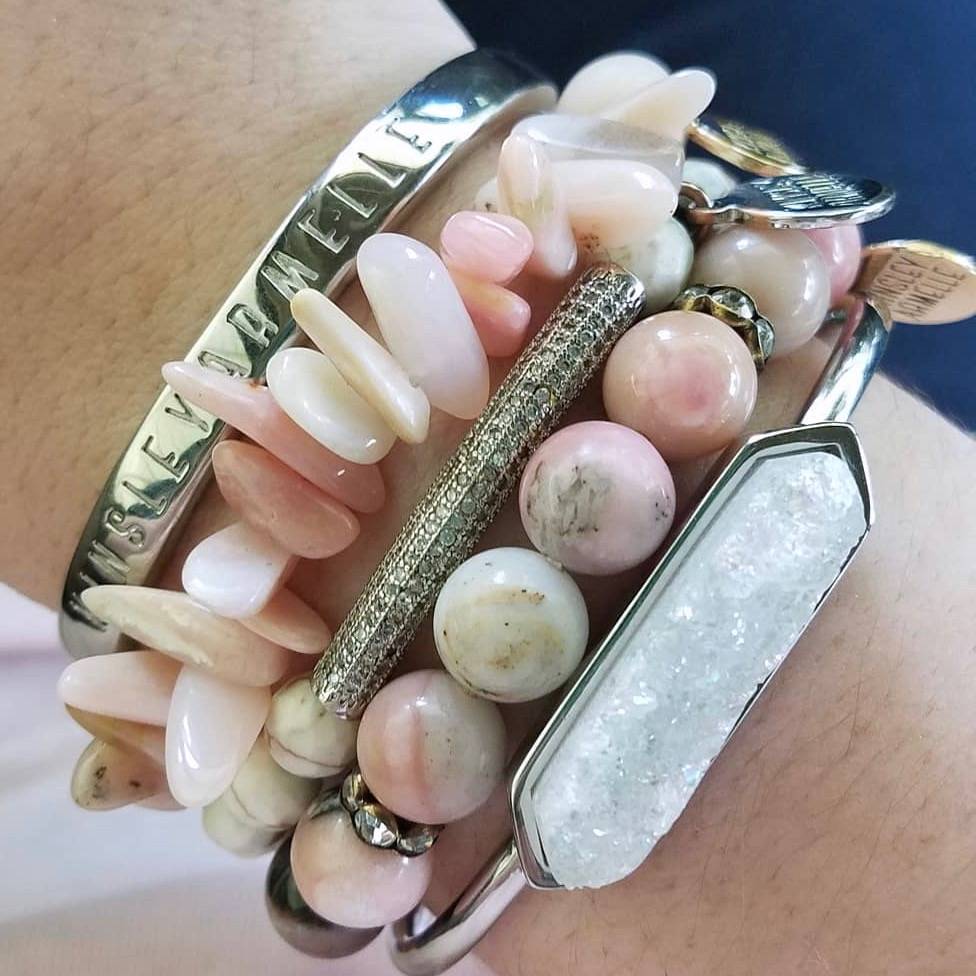 Shop SOME OF Teresa's Favorite KA Designs ...